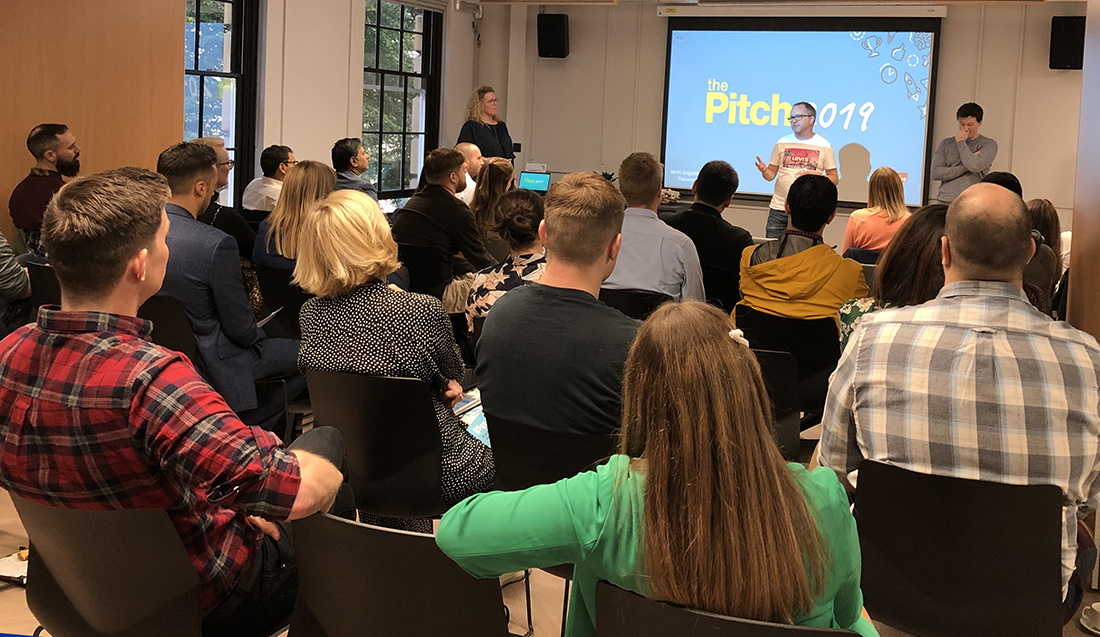 Last Friday saw the GetSet for Growth Team head to Origin Workspace in Berkerley Square, Clifton, for the Pitch 2019 bootcamp, hosted by Bristol's Box2Media.
The team delivered workshops on 'perfecting your pitch' and 'accessing finance for your business' to 50 budding entrepreneurs, who had been shortlisted from hundreds of hopefuls. Following the workshops, each contestant gave a 90 second pitch on their game-changing product or business idea.
Two hundred and fifty contestants will attend bootcamps, with events also being held in Manchester and London later this month. Fifteen finalists will be selected for the final in London on 21st November, one of whom will be crowned 'The Pitch Champion 2019' and win an exclusive mentoring and support package from industry-leading names like Crowdcube's Darren Westlake and Jimmy's Iced Coffee's, Jim Cregan.
Organiser and CEO of Box2Media, Chris Goodfellow said "It was amazing to see the quality of entries from Bristol and the surrounding area. It took The Pitch team a long time to create the shortlist for the boot camp and we're looking forward to seeing who makes it to the final. Food and tech businesses were particularly strong, with everything from peanut-free nut butter to a marketplace for selling phones securely."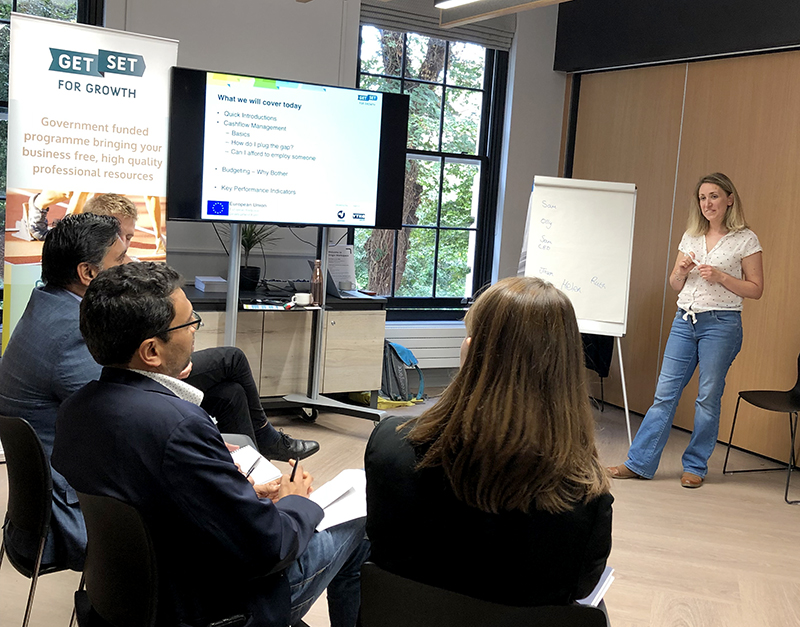 Following the GetSet for Growth workshops, contestants were treated to insights and advice from previous Bristol based Pitch finalists, Matt Dyson, Founder of Rockit and Helena Hills, Founder of TrueStart Coffee in a Q&A hosted by Chris.
The GetSet for Growth team were thrilled to be involved in the event and delivering content to support the entrepreneurs.
"Collaborating with The Pitch on this regional event was a no brainer for us. Exciting events like this are fantastic for the region and catapult ambitious entrepreneurs on their growth journeys."

Toby Howkins, Project Manager