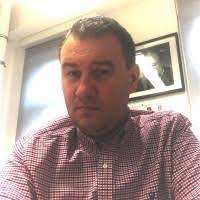 "GetSet For Growth helped to provide clarity to my ideas and put the structure in place to make the plans happen."
It could be said that Mike Ethridge has a certain well known search engine to thank for his now successful company. Having been made redundant around six years ago, he turned to the internet to look for ideas for businesses that you could start without any outlay. Leaflet distribution was the suggested idea and so Mike set about researching the potential demand and what competition existed in the marketplace.
What started as a part-time business for him, through his hard work and energy has turned into a very successful design, print and distribution company, with a HQ in Bristol employing six people, a team of forty self-employed staff and franchises in Reading and Sheffield. The company now focus principally on distribution and they work for a range of clients including estate agents, gyms, political parties on direct mail campaigns. "Many of our clients want to implement campaigns which are data driven and we can help them with that, locating good, reliable source data for them which can be targeted by their requirements," said Mike.
Mike describes the past year as "interesting" with many of his clients having to close their businesses and cease their marketing activity during the lockdowns. At the start of the first lockdown in March 2020, their client base disappeared almost immediately, and staff had to be furloughed until May. However, things did start to pick up as some businesses opened again and by August, all staff were back at work. "We used the time during lockdown to take a good look at our systems and processes and to try to improve everything that we did so that we would be in good shape to react when the country came out of lockdown," explains Mike.
One of the key changes that we made to the business was to set up contracts with clients rather than operate on an ad hoc basis as we had done previously. This gave the company more security and by adding new product offerings as well, they have managed to grow business despite the subsequent lockdowns which took place. They recently had their best month ever and demand is continuing to grow for their services, which Mike describes as "fantastic."

"It was Andy from the GetSet for Growth Business Resilience programme in South Bristol that helped us to get back on track when the situation was looking challenging," said Mike, "He listened to my ideas and gave me feedback which we then worked on. Through 1:1 sessions, he helped me to focus on ways to improve the business strategy including the franchise model which we have now put in place." Mike describes how Andy helped him to develop more structure to their growth plans and to introduce practices to the business which have had a really positive impact on the team.
Mike stated, "I have started to carry out 1:1 sessions with each member of staff, which is a great way for them to provide input into the business growth through their ideas, but also helps to set targets for their own personal development within the company. By planning the schedule for these sessions for the whole year, the team realise the importance of their contribution to our success."
Mike also spent time with Sally from the Bristol team who provided insight into their marketing plan as well as talking through ideas particularly around the support of the new franchisees. "I liked the coaching model that they used," said Mike, "It helped to provide clarity to my ideas and put the structure in place to make the plans happen."
Going forward, Mike is continuing to put into practice what he learnt from the GetSet Business Resilience programme, looking at training and development for his team. He is also keen to focus on building the franchise programme he has across other regions but wants to take time to put the right model in place and to choose the right locations. He states, "selecting the right people to take on the franchises is key to our success but thanks to the GetSet for Growth team, I now feel in a better position to find them."
Whilst many of their previous clients, such as restaurants are still not open to the public, other businesses have taken their place and Mike is optimistic that they will return in the coming months which will generate even more demand for their services. "We help businesses create targeted campaigns which integrate with their other marketing activity which in turn helps them to be more effective in their overall business promotion, and this is even more important as they return to trading following a period of closure," stated Mike.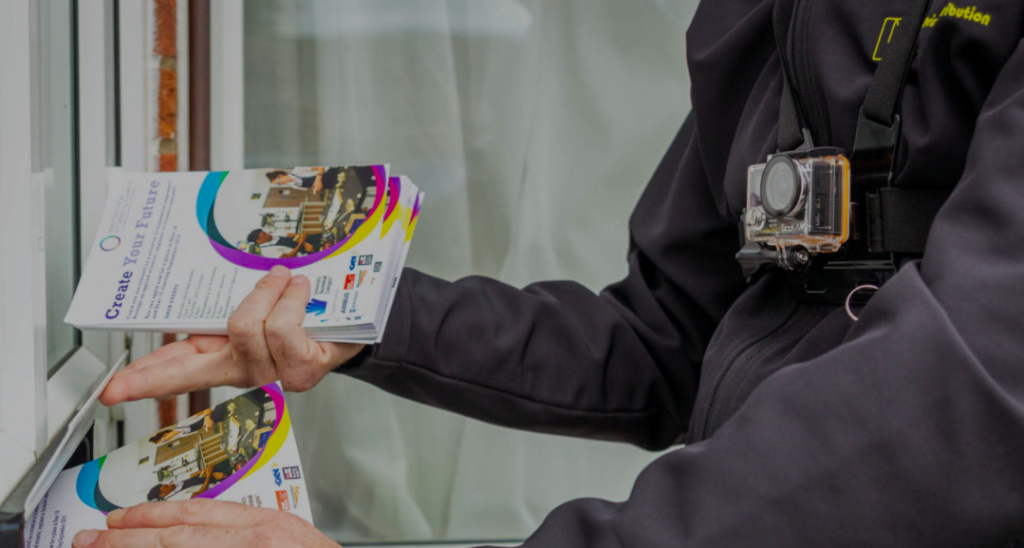 His advice to any other entrepreneurs considering starting or growing a business is to realise that you don't need to know everything and to get advice from others. He admits that in his enthusiasm, he has sometimes tackled tasks that in hindsight, he should have employed other professionals to do. This experience has taught him which areas of the business he excels in, and which he should leave to others, which he rates as invaluable.
He encourages other entrepreneurs to network with other businesses and to surround yourself with people who can be mutually supportive to each other. He reflects on the business that he has created, stating that "I always did make a terrible employee, so it was inevitable that I would start my own business at some point."
His advice to his younger self would be to access the coaching available such as the GetSet for Growth programme earlier in the development of the business but to maintain that enthusiasm for what he was doing. He comments, "As a business owner, you have to relish the rewards and tackle the challenges with resilience – you might not get everything right, but you should always be proud of what you have done!"
For more information about The Design Print Distribution Group, click here