Meet our senior team
We're different to other consultancies. For starters, as an SME ourselves, we've been through all the pains of growth, passing the 100 people mark in 2015.  We've got a great track record of supporting over 15,000 entrepreneurs and businesses over the past decade.  We've got a great partner network to connect you into. And we are focused on helping generate tangible bottom line results.
Oh, and we've got a fantastic team of people with a wealth of expertise to bring to your business, and much first hand experience of the growth journey as well. Check us out, and the clients and brands we've worked for; we hope we'll be adding your company to the list of clients we serve.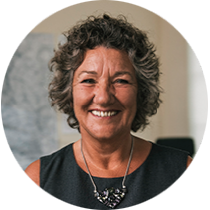 Bev Hurley CBE,
Chief Executive Officer
Bev is a serial entrepreneur, having run several successful businesses during her career and bringing a wealth of direct experience to the team. She has led the YTKO Group through five years of 30% year on year growth, including the challenge of doubling the team twice in a matter of weeks, but Bev also knows how to deal with the hard times – market turmoil, client collapse, bad staff, procurement mendacity, financial squeezes and a whole lot more!
Her particular strengths are commercialising innovative new product and services, procurement, business roadmapping, and developing effective growth strategies that encompass markets, money, people, as well as leadership, risk and change. Bev has developed several pioneering and successful new brands within the YTKO Group, and enjoys helping clients get innovation to market.
Bev created and still occasionally delivers GetSet's suite of strategic Growth Programmes, each tailored for a critical stage of the business journey. Over 1000 like-minded experienced CEOs have benefited from connecting with each other through these programmes.
As an experienced angel investor and NXD, Bev also works with clients to create compelling investor propositions and strengthen senior management teams and boards.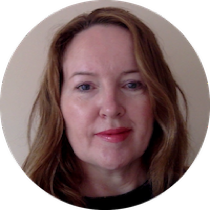 Clare McKee,
Marketing Strategy Director
When businesses want more clients they ask Clare how to get them. Clare started her sales and marketing career in telesales with Birmingham Post & Mail, then moved into field sales to help independent retailers in the city centre compete with the big boys.
She joined Orange as a Regional Sales Manager, winning numerous contracts from local authorities and national brands. Clare also devised the first mobile handset 'quick guide', knowing that no one ever reads the handbook!
Clare then set up an online mobile phone recycling business, winning large recycling contracts from major banks and insurance companies. She sold it to a competitor prior to joining ijento, an enterprise level web analytics/customer experience software company. There she helped global brands such as Tesco, Direct Line and The National Lottery significantly improve online customer experience and marketing ROI.
With a Master's degree in digital marketing, Clare enjoys fixing broken marketing – fast. She's doubled client website conversions in weeks, trained over 500 businesses in every aspect of marketing, and saved tens of thousands of pounds by nailing clients' sales and marketing strategies and priorities.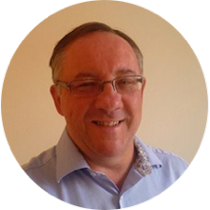 Ian Gardner,
Business Strategy Director
Ian has more than 35 years experience in business and corporate banking, working for some of the UK's leading banks in credit and sales management roles. A very solid background in credit assessment led to a position as Senior Credit Analyst where Ian gained a comprehensive understanding of the Banks' policies and practices when lending to small businesses. Specialist positions have also included managing regional teams focussing on manufacturing SMEs with turnovers from £1m – £20m and improving bespoke banking propositions for the professional services sector, including solicitors and owner-managed accountancy practices. Ian was also selected to provide independent support to Directors and SME owner-operators as part of a high profile review instigated by the Financial Conduct Authority in 2012.
In more recent years Ian worked at a Community Finance Development Institution across the West Midlands whilst also setting up his own travel business specialising in cruises, winning a Social Media Award in the first year of operation.
Ian's particular expertise at GetSet Midlands is in carrying out financial reviews for clients to ensure they get the best deals from the most appropriate funding source.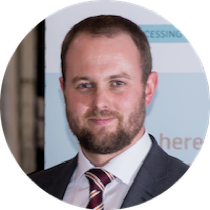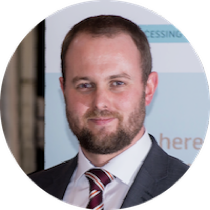 Philip Stott,
Project Director
Phil Stott is an accredited Price 2 Project Director and our specialist in the energy and construction sectors. Phil is a current member of the BEIS Green Construction Board, Energy Managers Association, Green Skills Alliance and BEIS Supply Chain Impact Group. He also contributed to the recent Government Bonfield Review into energy policy in the UK and continues to advise on the implementation of that review through the Industrial Strategy and Cabinet Office balanced scorecard projects.
Phil has worked with a number of leading industry businesses including Carillion, Willmott Dixon, Viridor, Bam Nuttall, Kingfisher Group, Affinity Sutton and the big 6 energy companies. He also has provided consultancy to the Scottish Government, GLA, Northern Ireland Housing Executive and the All Parliamentary Renewable and Sustainable Energy Group.
In 2014 Phil led an ambitious EU Horizon 2020 project to map skills infrastructure and was named UK Coordinator for a number of subsequent construction and energy projects. That year he also won the Green Build Breakthrough Award. Phil is currently heading our public sector projects in the West of England, but his expertise is available to GetSet clients.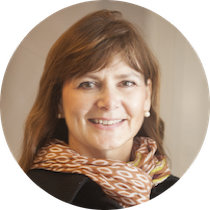 Helen Stratton,
Independent Consultant
An experienced marketer and commercial executive with a strong track record on both the agency and client side, Helen has worked with many national and international brands to develop, manage and implement marketing strategies and campaigns.
Helen has held various senior level marketing positions with consumer and entertainment companies including Britvic, Sara Lee, Wella GB and The Walt Disney Company. She brings considerable experience in strategy development, marketing, new product development and marketing communication.
More recently, she managed and led the launch of the GetSet for Growth programme in Solent, a business, marketing and finance support programme for SME's. The programme has engaged over 5,500 local businesses, enrolled over 750 clients and has helped raise over £3.5m in private investment.
Helen specializes in creating and implementing comprehensive marketing plans utilising new media and/or traditional media tactics as well as defining and developing brand positioning. Her broad experience across a wide variety of industries gives her a clear and complete understanding of all aspects of marketing and commercial executive roles.
She thrives from supporting people and companies in the process of building and transforming businesses through clear strategies and marketing solutions and always placing the customer at the heart of everything. With an MBA focused on strategy and marketing, Helen has helped numerous businesses with their growth strategies, both SME and Enterprise level, working closely with the marketing teams and business owners.
Call us on 0800 917 9881 to find out more or contact us below.