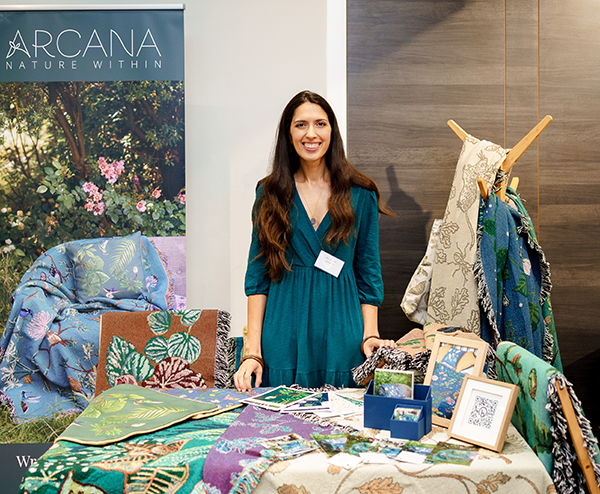 Arcana
"Those workshops have been great in that I've met other local businesspeople and had collaborative conversations"…
From cozy sofa throws to stylish tablecloths, the Arcana collection has grown at a pace.
Combining artistic expertise with a love of nature, Ria Mishaal co-founded the eco-luxury homeware brand Arcana with her husband, Jake Snaddon, in August 2022
Having worked as a scientist and a photographer for more than 15 years, Ria took the time to reassess her priorities during the pandemic. She decided that the time was right for a change, turning her energies to the creation of nature-inspired art.
"We launched Arcana with a key focus on the promotion of connections with the natural world. Hopefully it'll inspire curiosity and personal connection to nature, which I think is important for mental health and the protection of the planet."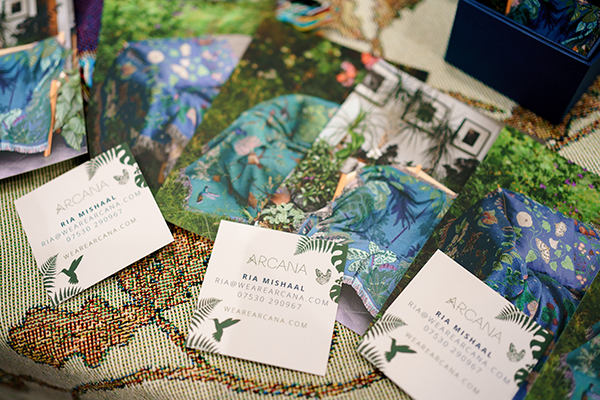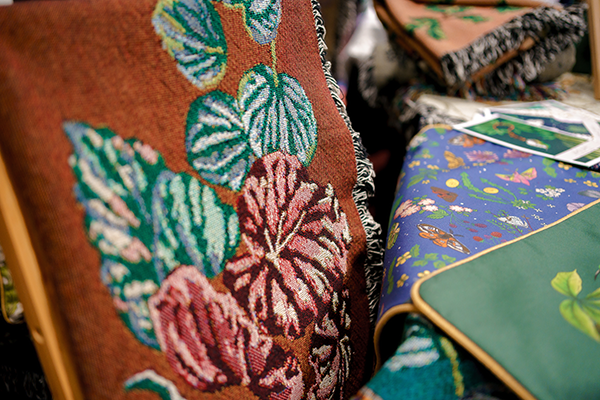 Every blanket, cushion or bag is supplied with a collection-specific Nature Connection Guide, detailing the species and environments featured on the homeware items. In sharing such knowledge Ria and Jake hope that they can inspire positive change.
"From the weaving of the blankets to the sewing of the cushions, we're keen to get the eco and ethical credentials in place. For every product that's purchased through the site we're donating 5% to charities that support the specific species."
Realising the need for knowledge and support in the marketing of her colourfully adorned blankets, Ria reached out to the Local Enterprise Partnership. She was advised to tap into the incredible resources on offer as part of GetSet Solent programme.
"I signed up for the business accelerator series and did two of the small group workshops focusing on strategy and marketing. Those workshops have been great in that I've met other local businesspeople and had collaborative conversations. We've also booked in for a diagnostic session, in which they'll assess our needs and key us in with the right people."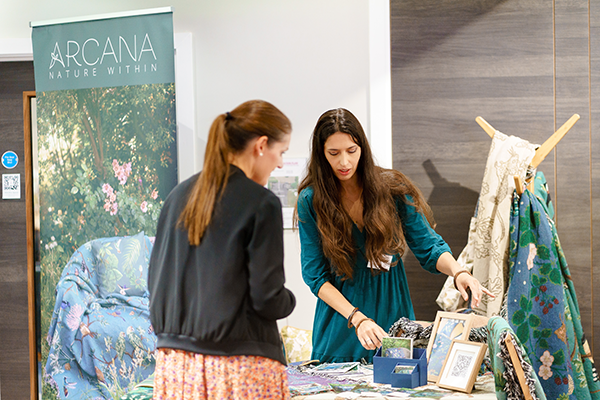 Ria was delighted at having the opportunity to showcase the Arcana products at the recent GetSet Solent Connect Expo in Southampton, which was a great way to network with other businesses from the local community.
Having enjoyed the first taste of success, Ria is excited about the prospect of growing the Arcana collection over the coming months. She has already started supplying blankets to shops, beauty salons and spas in Hampshire and Bristol. And she's not short of ideas when it comes to the creation of embroidered clothing and tableware.
See the ever-growing range of beautifully natural homeware on the Arcana website.