Having had her first child, Erin Thomas Wong, started looking for a change of career. Before having children, Erin had worked in Television production, making documentary and reality TV shows for Channel 4. After the birth of her first baby, she realised she did not want to go back to working in TV, and started to look for a new venture.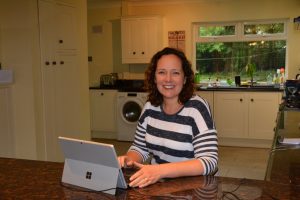 After someone told her about a jewellery business that they had started, Erin says she had one of those 'light bulb moments' and thought 'Hey – I could run my own business'. She had never thought of doing that before, as no one in her close circle of friends ran their own business.
Her friends and family were a bit concerned as she had been working in a lively team and now she was going to be working on her own. But she felt that it was absolutely the right thing and the idea of working for herself felt very empowering. Establishing her own jewellery company was her first experience of running a small business. That was 10 years ago and she has not looked back since!
She fell in love with running her own business and set up two further businesses in London, one to provide local business meet-ups for other Mums that were running their own businesses, and another that provided venues for baby and toddler classes. However, then she and her family moved to Abu Dhabi, where her husband had been offered a new job. She found herself very isolated as she had built an amazing community around her in London, so she decided that she needed a new business. She wanted an online business so it did not matter where she was in the world. This is where "Making Mumpreneurs" was borne, and this is now her main focus.
How GetSet helped Making Mumpreneurs scale-up
Erin and her family returned to the UK and settled in Bournemouth. Erin says she had researched the area and knew there some networking groups around, but really had no idea that Bournemouth was so entrepreneurial until she moved here
Her idea for Making Mumpreneurs was to create an online community for Mums in business, to help them feel supported on their entrepreneurial journey, and providing a feeling of being part of something where you are connected with a community of likeminded women.
It does not matter what the business is or in what sector, as they are all struggling with the same issues of running a business whilst being a Mum.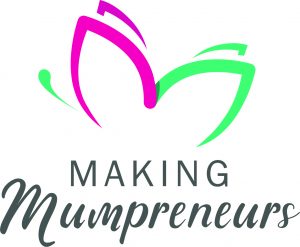 She set up Making Mumpreneurs almost two years ago, an online community designed to support and empower mums running their own business.
She created an online membership part of Making Mumpreneurs, called "The Cocoon – a Safe place to Learn, Evolve and Grow". The Cocoon offers masterclasses, expert advice, member calls, accountability and continual support to help the mums grow their business.
Erin discovered GetSet East Dorset just before Summer 2017, at the stage where she wanted to really grow the business and to scale the membership. Her first session with a GetSet business consultant was an overall business session. She says that it was really useful to talk to someone who was really experienced about how different business models worked.
She then met with one of the GetSet marketing consultants, asking for help in how to get more awareness and press interest. GetSet analysed her website and concluded that it looked 'too homemade'. GetSet advised that since she was running an ecommerce site, where she was talking clients' money, they needed to be able to trust her and therefore the website needed to look a lot more professional. GetSet helped her source local web developers, one of whom offered her an affordable monthly payment plan. It had not occurred to her that this was something that she could ask for. They turned around the website really quickly, with new branding, and it launched in September 2017.
Erin says that had she not had the discussion with GetSet, she would have tried to carry on with the old website for a lot longer and probably would not have been as effective with her marketing. She now has a lovely website, with a membership back-end that is ecommerce enabled, providing security for herself and for her clients.
Everyone has been very positive about the website and it has had the desired effect in increasing membership. She feels that everything is in place now and all she has to do is to keep on pushing with the marketing.
With Facebook and Twitter accounts with over 5000 followers, her growth plan is to scale the membership by converting these followers to paid members.