The airline industry has been through a turbulent time over the past few years which has resulted in many employees within the sector facing redundancy and struggling to locate new jobs. Many operators have also experienced difficulties in recruiting the right staff with huge variations in recruitment practices undertaken by departments that have also been reduced in size.
Two men hoping to help pilots find positions at the same time as assist operators in their recruitment search are Fraser Daun and Jonny Patterson, who in September 2020 founded SelectMyTalent Ltd, a company with a new approach to pilot assessment and recruitment.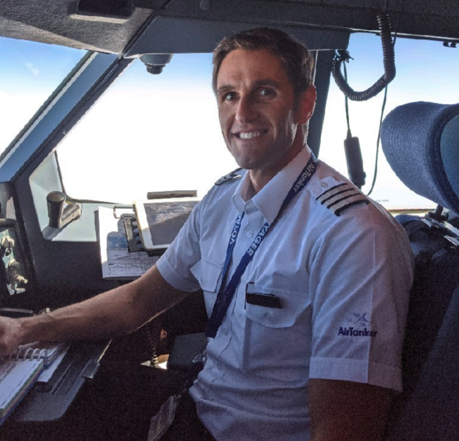 Being commercial pilots themselves and both with flight training organisation experience, they understand the frustrations pilots and operators have with the current assessment and recruitment process. "We want to improve the way recruitment is carried out within the industry, making it easier for pilots to present themselves to potential employers," stated Fraser. He continued, "the current methods are out of date, and we wanted to ensure both pilots and operators looking to recruit were better satisfied by the selection process."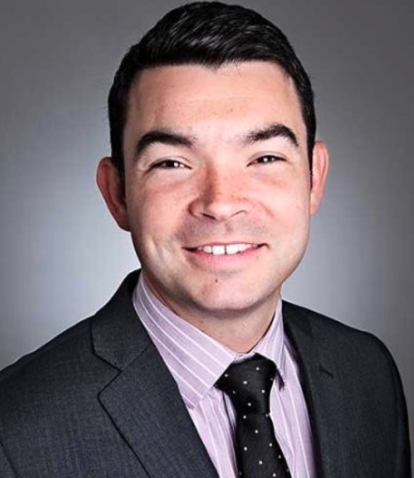 SelectMyTalent works on the basis that for pilots, it carries out an initial check of documentation including their CV, followed up by an online interview and aptitude test, which if they are successful in passing, is followed up by a robust assessment day. This final part of the process which takes place face to face at Gatwick, includes psychometric testing, 1:1 interview, group assessment, a simulator assessment and a full debrief. Once they pass this process, they join a community of talent which is promoted and available to operators to help them develop their career opportunities.
For operators, this process means they can save time, money and resources by selecting from a pre-assessed pool of talent, while paying a fixed fee for pilots upon completion of line training.
The COVID-19 pandemic took a significant toll on the airline industry and Jonny was made redundant himself, however with determination and a slice of good fortune, he was back flying in March this year. "There are pockets within the airline industry which have continued working, and indeed grown, during the pandemic but there have been many redundancies. We have received CVs from pilots with decades of experience and thousands of flying hours, it is truly humbling to see," commented Jonny.
One problem that the pair anticipate for operators is that as we come out of lockdown and flights start again, the crew required to fly them have found themselves new careers, have retired or are not willing to return on a full-time basis. Each of these factors creates a shortage of experienced and trained pilots. "We are determined to be in the right place to help deliver a community of pilots, pre-assessed and keen to work – this has been our ambition from the start." said Fraser.
We decided we wanted to set up the business in 2020 and were looking at the financial support available to help us when a contact at the Local Enterprise Partnership suggested we contact GetSet for Growth Coast to Capital. We attended a number of workshops to help us prepare an application for an Invest4 grant with 1:1 support from the GetSet for Growth Coast to Capital team. "Their help was invaluable as we had identified we needed to invest in our technology and software to offer the quality and sophistication of service we needed in order to set ourselves above others," stated Jonny.
"We thought there was demand for our service and this was confirmed when we went out with our first promotion, we received applications from around the globe," commented Fraser. "The Invest4 grant process was pretty straightforward although it was difficult as a new business to forecast what our trading would be like in three years. GetSet Coast to Capital helped us with tweaks to the cash flow forecasts and other financial documents which ultimately helped us to be awarded the funding."
The grant they received has enabled the pair to invest in the technology to make their website and Applicant Tracking System (ATS) work efficiently and to offer a service which is far more robust than many other recruitment organisations.
Looking forward, Fraser and Jonny are hoping to expand their service wider by broadening their client base to include other roles such as engineers and cabin crew. They highlight the fact that having a strong network of contacts within the industry, which they have engaged with throughout the company formation process. Their feedback was critical when setting up the business and process flows. They are keen to see how the sector recovers post lockdown but are optimistic about their positioning and timing in the marketplace.
Business is going well, they have just taken on their second employee and have plans to take on two more in the next few months, including making use of the Government's Kick Start scheme which encourages employers to take on young people.
"When you are setting up a business, you have to wear a lot of different hats, but the process has been a great focus during the difficult times of the pandemic," states Jonny. "However, the reward is in being able to help other pilots get back flying, where they deserve to be."
When asked what advice they would give to others starting their own business, they agree the key thing is passion and relevant industry knowledge. "Use your strengths and bear in mind that it will be much harder than you imagine at the outset but having the support of organisations like GetSet for Growth Coast to Capital, is definitely a bonus!"
For more information visit their website here