"A straight-talking marketing and communications agency and HubSpot Solutions Partner that is committed to helping clients grow their businesses by attracting new customers" is how business partners Charlotte Osborne and Chris Dolan describe their company, Prolific 10, to me when we met via Zoom.
Chris initially set up the business in 2019 in Brighton and he was joined by Charlotte in September 2020 – the two had worked together previously at a PR agency. Both possess a very different but complementary set of skills, which allows them to offer a full suite of digital and content solutions to their clients. The name of the company comes from Chris' love of Tottenham Hotspur FC and their "prolific" goal scorer Harry Kane, who wears the number 10 shirt.
"We always had ambitions to go it alone, but a range of things held us back initially. However, now we are working together, we really appreciate having each other on-hand to discuss ideas, address any issues, and offer support generally," says Charlotte.
A key unique selling point for Prolific 10 is that they are an official HubSpot Solutions Partner, a Customer Relationship Management (CRM) system which allows businesses to bring all aspects of their sales and marketing activity into one place. "This allows us to have an edge on other companies as we take a more integrated approach to marketing and sales campaign activity," adds Charlotte.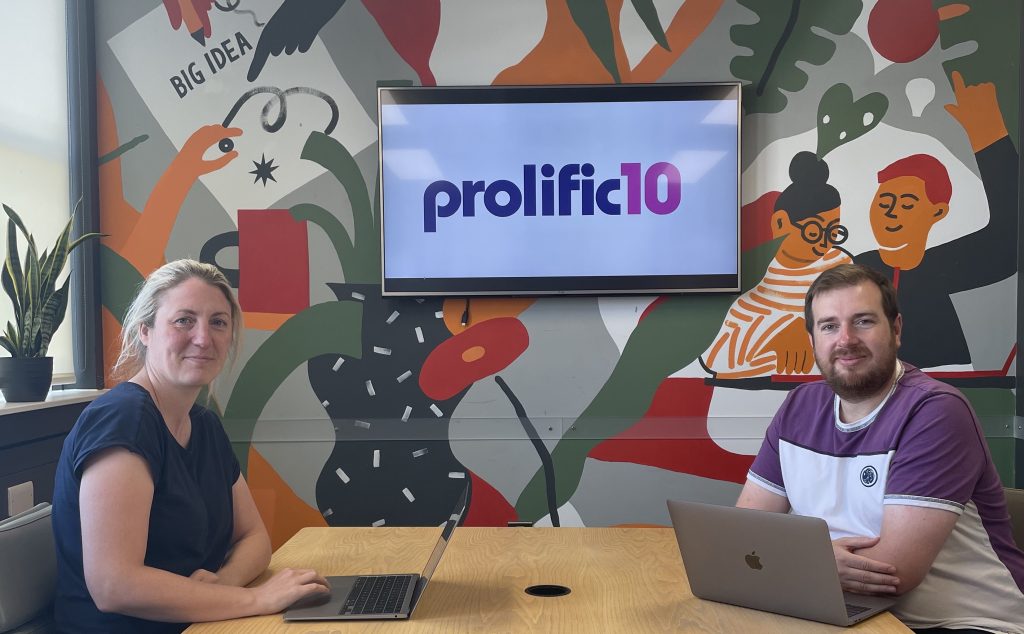 It was a successful application for an Invest4 grant, assisted by the team at GetSet for Growth Coast to Capital, which enabled Prolific 10 to invest fully into the HubSpot system – a vital tool to attract and service both current and future clients. "The grant provided a fantastic opportunity for us," stated Chris. "It meant that we could differentiate ourselves in a very crowded market of agencies, whilst giving us the confidence to commit to match-funding to further invest in the business."
With the grant recently awarded, Charlotte and Chris are now busy putting their plans into place and helping current clients to onboard the HubSpot system, creating an additional revenue stream alongside their traditional marketing activity.
"We initially heard about the Invest4 grants available through GetSet for Growth Coast to Capital as part of The Business Hothouse on LinkedIn. We got in touch to find out how they could help our business," says Charlotte. "The team were really helpful and were able to provide tons of information and advice based on their experience."
"It was incredibly helpful to have a fresh pair of eyes on our grant application and to support us with the financial planning and documents that were required," said Charlotte. "We knew that HubSpot was key to our success in helping our clients grow. That's why we wanted to invest fully in the software and the Invest4 grant helped us to do just that."
The pair are very keen to grow their business and are looking to recruit more staff to broaden their service offering even further, but at present they describe themselves as "having their heads down working to develop a firm foundation for the business". They have seen an increase in people returning to work and more businesses opening after the restraints of lockdown which has brought more enquiries to Prolific10.
"We're really looking forward to helping businesses to get their marketing and sales activity working again and thanks to the Invest4 grant, we have the best system to do just that," states Charlotte. Looking ahead, they are also hoping to build a local community for HubSpot knowledge sharing in Brighton & Hove.
For more information on Prolific10, click here to visit their website
Follow them on Twitter Facebook LinkedIn Instagram