It could be said that Claudia Kennaugh was destined to work in the art world, with her parents owning an art gallery in London where she spent many of her formative years. However, initially her career took a slightly different path, as a musician and performing artist before she then joined as an assistant to her mother, and it was here she really felt the call of art as a passion. After 4 years of working her way up to gallery manager, she and her mother became partners, and it was during this time that she discovered that there was an opportunity to expand the business. "More and more collectors were coming to me for a bespoke service to help them find and curate art for their homes," stated Claudia.
In 2017, this prompted Claudia to launch a 'daughter' service – helping the gallery clients buy, frame and hang their home collections. Fast forward a few years and Claudia broke away from the gallery to explore the potential of offering a fully independent business. "I had a real lightbulb moment when it came to setting up my own business, where I realised that my experience and background meant that I could help artists just as much as collectors, as I understood the struggle that many artists face in developing the commercial aspects of their work," commented Claudia. "By helping both artists and collectors, I could create the space to connect them in a meaningful way. there is a natural compatibility."
Claudia had a fantastic network of contacts within the community of artists and collectors which gave her the confidence to pursue her business idea. A move to Bristol did prove challenging she admits, as she was still spending time in London meeting clients and visiting galleries. The outbreak of the COVID-19 pandemic and subsequent lockdowns meant that she then had to rethink her approach. "I found it quite difficult at first, as I was located in a new city, which had a very different arts culture, without my previous support network and had previously built my success on the personal contact I had with both artists and collectors," she commented. "I knew that I wanted to continue providing the very best service to both artists and collectors but had to adjust to not being able to organise events and in-person consultations," stated Claudia.
Initially Claudia trialled a coaching service online which was popular and gave her plenty of inspiration for how to embrace technology to engage with the artistic community. Support from others in her network helped to promote the first free sessions across the world and this soon developed into a paid programme for artists. Claudia needed more help with the curation side of her business, and it was here that GetSet for Growth was able to support her. She heard of the service through Gather Round, a co-working space in Bristol through an email which was circulated to businesses. "It sounded amazing, and I couldn't believe that the support was free. It's hard running a business on your own and they helped me with the nuts and bolts of the business.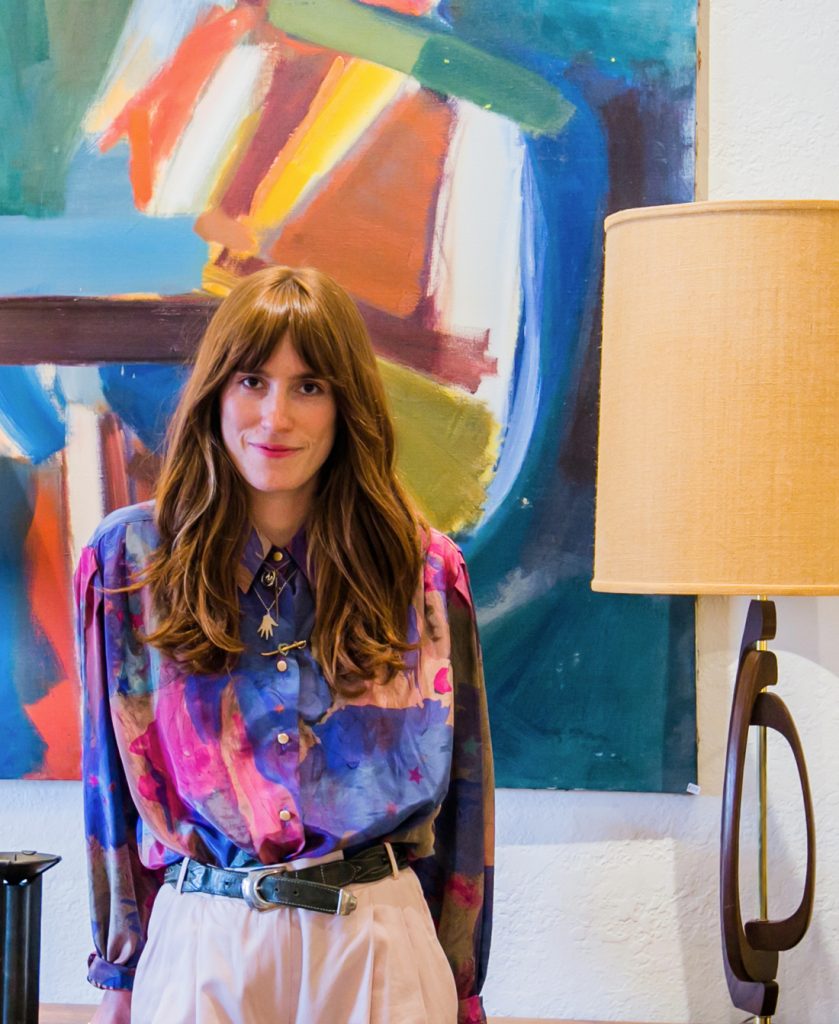 "The main area that I needed help with was around cashflow and pricing and the team helped me to figure out where the better margins were and how to ensure that there was money coming into the business on a regular basis," said Claudia. For example, rather than just working on commission, they advised me to introduce a fixed fee for my art curation service, which I had been holding off doing." She added, "They helped me to analyse where I was expending the greatest effort and how that could translate into an income. They also helped to keep me motivated during the pandemic by making sure that I continually looked ahead."
"The GetSet team helped me to look at all aspects of my work and supported the development of my online offerings. The transition helped me to realise that I could save me time, money and energy as well as make it more affordable and accessible to people," stated Claudia. "They kept me on track to ensure that my finances were in a strong position as well as looking at ways to economise unbillable hours."
As part of the developments to her business, Claudia has been filming a course which will be made available online covering the different stages of curating and collecting art with plenty of practical tips and advice for even the most novice collector. Claudia enjoys drawing on her experience as a performer to put herself into the promotional side of her business and in order to build her database of prospects and referrals. "I now feel more comfortable being in regular contact with them as I now recognise the importance of maintaining those relationships for the business."
She did manage to organise one art show in Bristol last summer, but this had to close due to the lockdown, so she looked to new ways to bring people into the space. To do this she set up interviews with the artists involved in the show which she fed out on Instagram, which were really popular. "It's been inspiring to see how new ways of presenting art can impact on a wider audience, that prior to lockdown, weren't as easy to reach," stated Claudia.
She is now planning a series of tutorials for artists for the autumn which can be accessed as one-off sessions, as many artists cannot commit to a six-week series. "The GetSet team helped me to figure out the breakeven point for the sessions to ensure that they would be sustainable. It's been fun planning the bite-size tutorials on different topics such as writing & talking about your work and how to price your art."
Looking back on the past couple of years, Claudia reflects that there has been a real evolution of her business in that time. She is keen to resume face to face meetings and shows again and has plans to do more bespoke workshops in the community.
Her advice to anyone else who is starting or growing their business is to get support from others around you, particularly for areas of the business that you are less knowledgeable about. One of the best pieces of advice she received from the Getset programme was to develop a model week, where you plan your activities so that you use your time most effectively.
"I would say that the most important thing to bear in mind when you start to question why you are running a business, and to be sure about what your identity is. I was encouraged to look to my existing clients to give you feedback about my service and what it gives them – that was very reassuring!" stated Claudia.
For more information visit her website here or follow her on Instagram here