Making the cut in Video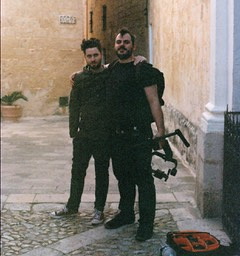 Puca Studios previously named 'Pixel8' in 2017, curate high quality film and video content primarily for web and advertising distribution.  Currently still in an early stage of growth, we spoke to founder Dan to find out how Supply Ready has helped him to build his confidence in tendering.
The main challenge has always been around building our pipeline to offset the peaks and troughs.  We have to actively grow our existing client portfolio to help stabilise our cashflow together with tendering for new video commissions too.
Dan took advantage of all of the workshop training available as with his background in multimedia, he felt inexperienced and a little overwhelmed, so to have access to support and expertise in successful bidding was really valuable.  Dan says: 'The ITT (Invitation to Tender) workshop I would say is extremely necessary for everyone to do and there is no way I would have been able tender without these workshops and one to ones. They have taught me so much."   
Commenting on the overall Supply Ready service he says: "With the 1:1s, I often just rang the team out of the blue to ask a quick question and they would help me and never get annoyed, it's been really handy. The support is really there when I need it.  The service has put me in touch with other recommended partners to help build our internal capability too."
It has been a busy time for Dan and his team, with a re-brand and the sourcing of bigger premises already this year. The active focus on business development continues with existing clients such as JustEat, together with plenty of tendering, building on a bid for a £70k contract at the Home Office and a contract win with Primark via an intermediary.
Dan says: "Check out Supply Ready and some of the other great support services in Tower Hamlets. Get as much help as you can and get the knowledge you need and avoid the mistakes other entrepreneurs make."