Making responding to tenders a possibility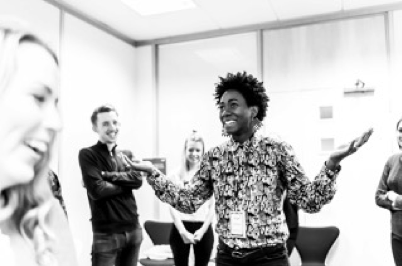 We spoke with Cheryl May Ndione, the owner of Purple Moon Drama to find out how Supply Ready has supported her in the tendering process.
Purple Moon Drama is a youth service, using theatre as a tool kit to help young people in their personal development. Running two projects per year, which cumulate in a full-scale production, they also provide intensive courses focused on interview training, gaining employment, self-development, and promoting enterprise.
Previously, Cheryl did not think that Purple Moon Drama was a viable business for tenders, thinking that they were probably too small. However, Supply Ready dispelled all her fears she previously held about why she thought winning tenders would not be possible.
Supply Ready encouraged her to take steps forward to 'get my hands dirty and get stuck in to have a go and see how far we could get'. Providing advice on what to do, they unpacked the jargon of the tender process for her.
Supply Ready's workshops introduced her to something that she was not familiar with – the 'big world of contract work'. She had not realised there was so much support out there, and she found the one-to-one support from Supply Ready really important and helpful. It has made her think about the future, and who her future clients are.
"Supply Ready has been great. The venue is great to come and work at, and having their support has been really important."
Cheryl May Ndione
She had gone from thinking that this was not something for her, to now thinking that Purple Moon Drama is a real contender and if anything comes along she feels she can now jump on it.
Prior to meeting Supply Ready, her main challenges were to find new income streams since her client stream were mainly young people and how she is finding out who other clients may be, such as Local Authorities.