Free guide to successful Networking
Your useful guide on how to maximise your engagements and make the most out of business networking.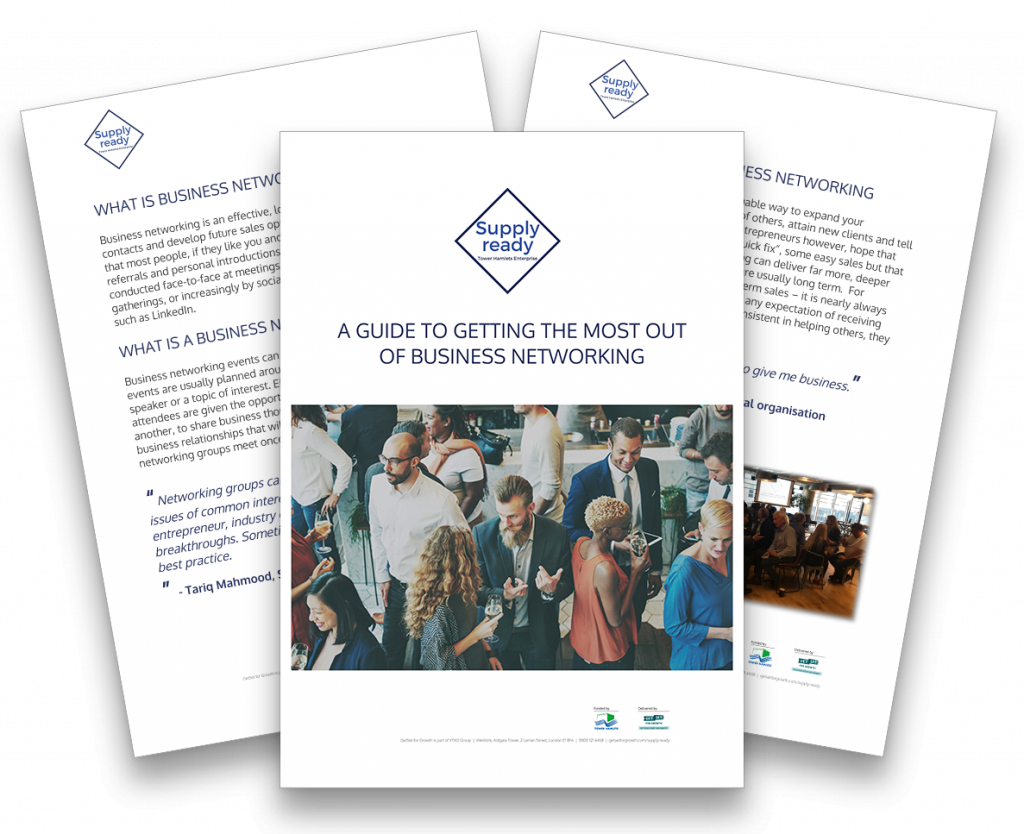 Business networking is a great opportunity for you to meet with fellow entrepreneurs who are going through similar experiences; and can help raise awareness of your business.
This guide will help you:
Learn about business networking
Find out what it is like to attend a networking event
Discover the benefits to your business
Learn how to get started at a networking event near you
We've created an easy to read guide to successful business networking to help you ensure you are making the most out of some of the networking opportunities Supply Ready has to offer.
<< Fill in your details to download now.