GetSet London!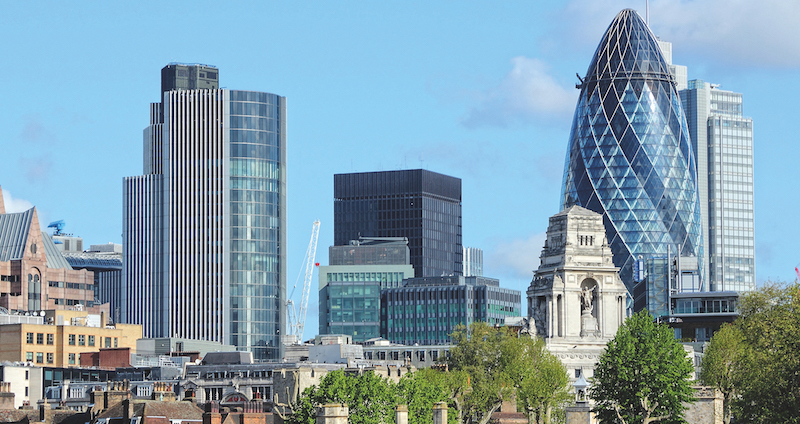 Written by: Bev Hurley CBE, CEO of GetSet for Growth
I started my working life in London, the greatest city in the world. I loved its vibrancy, its history, its diversity, its spirit, and the experience of living and working there became a benchmark by which I referenced other cities and places where I worked and travelled.
Life and my entrepreneurial career took me in other directions, including working for a brand new gold mine and growing several successful businesses along the way, and since 2000, with YTKO, a thriving private sector business.
As part of our own growth and diversification strategy, we dipped a toe into the public sector water, having seen so much money spent by the government and its regional agencies which aimed to support start-ups and established businesses, but which constantly failed to deliver or add any value. Like all commercial businesses, you're only ever as good as your last job; sales, marketing and business development drive growth; you need to keep customer needs and wants at the forefront of everything you do; and you need to constantly innovate to meet them better. None of these values seemed to apply to the public sector, who also had the most complex and stultifying procurement processes ever.
So over the years, we've become adept and successful at both public and private sector procurement. In 2006, we decided to go on a social mission to support the creation or growth of over 10,000 British businesses by 2020, who collectively would generate more than £1 billion pounds for the UK economy each year.
In just ten years, we achieved that mission! We've now helped over 15,000 entrepreneurs and businesses to start or grow, helping them access of £30m of finance, increase turnover and profit, become more confident and skilled, more productive, and enter new markets. For the last 5 years, these businesses have also been creating 3 new jobs each day every day for our economy. Our GetSet for Growth community alone turns over more than £1b annually. We're proud that our services, including Outset for start-ups and Enterprising Women supporting female entrepreneurs, have won national and European awards, that half our clients are women and we support higher rates of BME clients than in the local population.
These services would not have been possible without European co-financing, which also meant free at the point of delivery. But in London, most European money is not accessible by SMEs, as it's procured in such large tranches that only London Boroughs can bid for it. Sometimes they on-procure, but not very often, so the result is very little support for London businesses. We found that what does exist is fragmented, suppliers are territorial and don't work together, and quality and innovation are both noticeable by their absence. Guaranteed to be a real turn off for SMEs! And frustrating for us as we could see there was such a market need, just crying out to be served.
That frustration came to an end in 2014, when, thanks to the massive success of a pilot project in Bournemouth, J.P. Morgan wanted to scale the GetSet for Growth service into the 5 east London boroughs near their Canary Wharf HQ. Their global philanthropy arm enabled us to deliver GetSet for 2 years, including procurement readiness support, and we're hoping to be able to scale this service more widely in London later this year. It's great to be back in London again.
In turn, the success of that work demonstrated to local authorities both the need and the results that could be achieved by a different approach, with content based on what works in the real commercial world, and an entrepreneurial team with first hand experience. We understand the challenges of growth because we've been there and got the T-shirt – and have helped 15,000 businesses to overcome them too!
The first of these, Tower Hamlets, decided to procure their own procurement and marketing support to help businesses registered in their borough, and the fully-funded Supply Ready and Retail Marketing Ready services were launched earlier this year. Businesses may think "there's no such thing as a free lunch", but this is a free lunch like you've never experienced before – it delivers results. To be honest, we don't actually bother with lunch anyway, just get straight to work!
So far we've been able to help around 1000 London businesses get on track to grow their bottom line. We're ambitious and determined to increase this to over 3000 in the next three years. Will your business be one of those reaping the benefits? You've got nothing to lose and everything to gain.
Email info@getsetsupplyready.com and we'll take it from there.