Banish Third Sector Grant and Tender Application Frustrations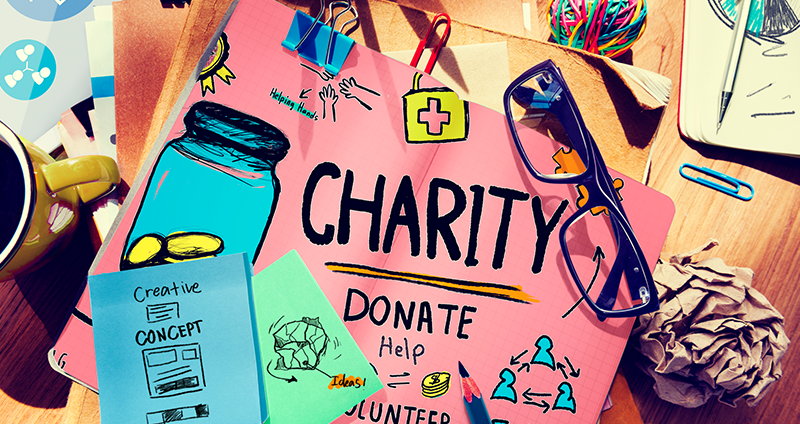 Written by: Martin Mirimo, Supply Ready Procurement Advisor
As a charity, voluntary or other not-for-profit entity, it's not always easy to get the right people to listen to you. This is particularly the case if you're a new enterprise or a very specialist one. Often, many of those commissioners, government officials, funders and companies simply don't understand your local expertise and strengths, or how you can often provide better value and greater flexibility.
The scaling back of budgets and changes in local funding arrangements – traditionally a staple source of funding for third sector organisations – has made it impossible for many small and medium-sized charities to survive.
Supply Ready recognises that small and medium-sized charities are the lifeblood and often unsung heroes of our communities; reaching, engaging and helping disadvantaged people in a way that larger organisations often cannot.
We are really keen to work with more Tower Hamlets third sector organisations to help them tap into public service delivery markets. Our free support programme will make you more contract ready and better able to balance achieving your charitable objectives with meeting the increasingly rigorous requirements of both the bidding and the delivery process. You'll become more knowledgeable, self-sufficient and financially sustainable in the long term.
Clients like British Pakistan Foundation and Purple Moon Drama who came to Supply Ready because they just weren't able to crack the grant funding system effectively. After attending our workshops and benefiting from 1:1 support from the team, British Pakistan Foundation went on to apply for in-kind support worth £70k from the Home Office Counter Extremism Programme, and Purple Moon Drama went on to apply for a contract for the Supply of the Youth Services Activity Hubs in Tower Hamlets worth £80k. Both clients are delighted to have strengthened their sustainability so quickly.
Tendering barriers for non-profit SMEs
In many situations, your knowledge, experience and understanding can ensure funders achieve their aims cost effectively, and with greater local benefit. But there are a number of specific and more general barriers for not-for-profit SMEs in securing such opportunities:
• It's not always clear what projects, funding and tenders not-for-profit entities can apply for,
• The tender/application process can be complex, especially for newcomers, with many requirements that can be offputting,
• Short time-frames for bids are also difficult for some smaller, third sector businesses to cope with due to lack of resources,
• Capacity and capability to respond to the tender effectively can also be an issue.
How do we know this? Because we've worked with many third sector organisations from a range of sectors, we really understand their challenges and frustrations, and our Supply Ready support is specifically designed to help overcome them.
The right support
With professional support from our team of experienced Supply Ready procurement and supply chain specialists, there are ways in which all these concerns – and more – can be addressed.
• Knowing when the right opportunities arise,
• A professional review of your application or tender,
• Review grant/tender application, and guidance on how outputs and outcomes can be effectively met,
• Advice on their contractual obligations during funding/tender process, since this arrangement is legally binding for both parties, especially any agreed terms of delivery,
• Provide a networking platform for charities to meet potential supporters and like-minded players in the voluntary sector,
• Work with voluntary sector entities on how to raise unrestricted income through generating alternative revenue streams.
All of this support will help put you in the right position to better demonstrate your advantages to all types of funders, and increase your chances of success.
It's here, now!
This practical, professional support makes a real difference to many third sector groups. And that service is exactly what we offer at Supply Ready – you can start to benefit today. Not only have we got an excellent track record of supporting businesses across all sectors, we're also a fully funded service that's free for you. We know it might be hard to believe and it's true that few things in life come free. But, our Supply Ready service is one of them!
If your business is an SME registered or located in the London borough of Tower Hamlets, simply drop us an email at info@getsetsupplyready.com and make the most of our free professional support.