Ten Tips from the Best in Business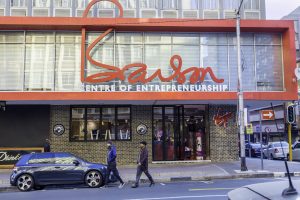 Starting and growing a business is one of the most exciting journeys you can take. There will be times you enjoy and times you want to turn tail and run home. Because every journey is different, there are no hard and fast rules for every situation, but the right support and advice can make a huge difference.
Here we look some of the best advice we've heard:
Be Passionate: Serial entrepreneur, Mark Cuban, advises simply "Don't start a company unless it's an obsession and something you love". Steve Jobs pointed out "Your work is going to fill a large part of your life, and the only way to do great work is to love what you do". Richard Branson says that in setting up Virgin it was "all about doing something to be proud of, bringing talented people together and creating something that's going to make a real difference to other people's lives,"
Have a good idea & develop it: Sam Altman, co-founder of Loop, cautions "No growth hack, brilliant marketing idea, or sales team can save you long-term if you don't have a sufficiently good product". Reid Hoffman, Co-founder of Linked In agrees, but says "If you are not embarrassed by the first version of your product, you started too late". Michael Dell, CEO of Dell, points out "Ideas are commodity. Execution of them is not". Value in the end will always come from the quality of your idea.
When to start: "Any time is a good time to start a company" says Start-Up Investor Ron Conway. Dave Thomas, Founder of Wendy's points out: "What do you need to start a business? Three simple things: know your product better than anyone, know your customer and have a burning desire to succeed". Walt Disney said simply "The way to get started is to quit talking and start doing".
On customers: Eric Ries, author of The Lean Start Up, says "we must learn what customers really want , not what they say they want or what we think they should want" . Larry Page advises "Always deliver more than expected". Jerr Murrell of Five Guys explains "We figure our best salesman is our customer. Treat that person right, he'll walk out the door and sell for you".
On choosing your team: Steve Jobs said: "When I hire somebody really senior, competence is the ante. They have to be really smart. But the real issue for me is, are they going to fall in love with Apple? Because, if they fall in love with Apple; everything else will take care of itself. They'll want to do what's best for Apple, not what's best for them, what's best for Steve or anybody else". Marc Benioff of Salesforce says "The secret to successful hiring is to look for the people who want to change the world."
On Learning and Knowledge: Richard Branson is known for his candour on his mistakes as well as from learning from them. "You don't learn to walk by following rules. You learn by doing and falling over," he says. Elon Musk advises "Take as much feedback from as many people as you can about whatever idea you have…seek critical feedback. Ask them what's wrong. You often have to draw it out in a nuanced way to figure out what's wrong,"
On Money: Words of caution from Venture Capitalist, Richard Harroch, who says "It is always harder to raise capital than you thought it would be and always takes longer. So, plan for that". Tony Hsieh of Zappos says to "Chase the vision, not the money; the money will end up following you". And don't forget John D Rockefeller who avowed "If your only goal is to get rich, you will never achieve it".
On Failure: Jeff Bezos of Amazon declared: "I knew that if I failed, I wouldn't regret that, but I knew the one thing I might regret is not trying". Drew Houston of Dropbox advises "Don't worry about failure, you only have to be right once". Alexa von Tobel, founder of LearnVest, counsels "As an entrepreneur, you have to be ok with failure. If you're not failing, you're likely not pushing yourself hard enough".
On Keeping Going: "Sustaining a successful business is a hell of a lot of work, and staying hungry is half the battle" says Wendy Tan White, co-founder and CEO of MoonFruit. Catherine Doyle, founder of Dobbin Clothing, recommends optimism as the best way to get through the tough times.
If you haven't Started: If you are still only thinking about your business idea, consider Entrepreneur Nolan Bushnell's words: "The critical ingredient is getting off your butt and doing something. It's as simple as that. A lot of people have ideas, but there are few who decide to do something about them now. Not tomorrow. Not next week. But today. The true entrepreneur is a doer, not a dreamer."
If your business is an SME registered or located in the London borough of Tower Hamlets, simply drop us an email at info@getsetsupplyready.com and make the most of our free professional support.