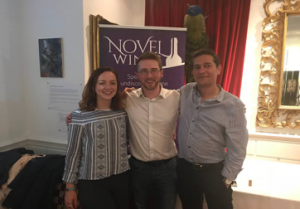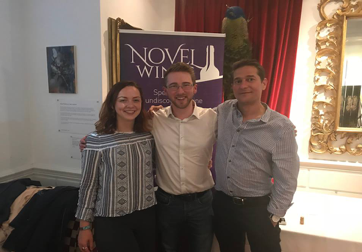 We spoke to co-founder Ben Franks, to find out more about the new exciting venture Novel Wines.  Based in Bath, Novel Wines is an independent, award-winning online wine retailer on a mission to showcase overlooked wines, regions and producers. Trading since 2016, he told us about the journey so far in setting up the business, and the growth support he and his co-founder Gyorgy Zsiga have received from GetSet.
With a background in wine journalism, Ben quickly developed a keen interest in English and Romanian wines with a desire to make them more accessible to a wider audience.  A meeting with Hungarian importer, Gyorgy to discuss their shared passion for the delightfully named dessert wine, 'Kardos Fairytale' quickly led on to the real chance to set up a viable business model around the sourcing and retailing of wines from Eastern Europe and globally.
From road-testing the initial concept via a targeted crowdfunding campaign and a personal investment of £20k, more than 200 handpicked global wines are now available to buy online, complete with compelling stories and tasting notes.
Against a backdrop of established players, Novel Wines continues to go from strength to strength with a laser focus on its niche market of discerning / curious wine lovers. Building on last year's turnover of £100k, Ben talked more about the support he has received from the GetSet team in helping to bring a growth planning discipline into the business, together with the creation of a compelling business case and third-party support to secure a   six-figure equity investment.
He said of the service: "I've thoroughly enjoyed working with GetSet for Growth. We've gone through a really exciting opportunity for growth with an investor coming on board and our business growing by over 150% year on year. The GetSet team helped me focus my marketing ideas and reassure me on some of our financial processes. It's always great to have an extra pair of eyes."
GetSet helped in other ways too by inviting Ben to participate in the successful internship programme it ran earlier in the year with University of Bristol.
With a ready grasp of the people side of growth too, Ben said:"I knew as soon as Lydia came back telling me Marina was right for my business that I'd found a great intern.  Naturally, we had to offer her a job … you don't come by talent like this very often! "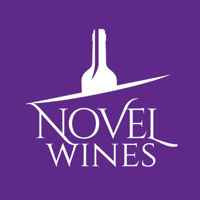 Looking ahead the future looks very positive for Novel Wines with every confidence that 2018 will be another very good vintage for the team!
Not one to rest on his laurels Ben is already thinking about his strategy for the medium term and the definition of success in the next 5-10 years.  Commenting on the journey so far, Ben says: "Meet as many people as possible, seek value from every situation. Try and be proactive in giving as well as taking. Be patient and be brave!"