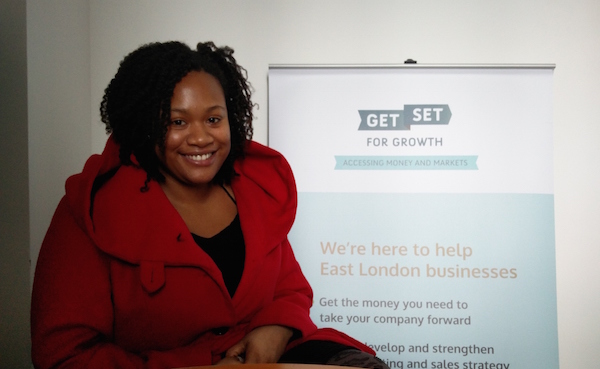 Rebekha Gooden, the co-founder of My Gammie's Ltd based in Newham, holds her business close to heart. The company sells allergy friendly food, free from 14 main allergens highlighted by the Foods Standards Agency (FSA). Her main target market is anyone, including children, with food allergies and/or intolerances and the company's ultimate mission is 'to provide safer foods with easier access'.
Having enrolled to be a part of a business start-up competition at the University of East London (UEL), Rebekha and her business partner Marie-Anne were pointed towards GetSet for Growth London by the UEL Innovation Enterprise team based in the Knowledge Dock. Although she had a solid business idea in place, the main challenges Rebekha was facing were mainly related to marketing, sales forecasting and getting more funding support.
They initially worked with Tahir Rahman, the business finance advisor at GetSet for Growth East London, who helped Rebekha to better understand and complete her sales forecast to go along side the sales pitch for the UEL competition. Tahir also discussed the various funding options that were available to them, allowing her to make informed decisions on which route to pursue.
They also took advantage of the marketing support on offer, when Robyn Sinclair, the UK marketing director at YTKO Ltd, helped Rebekha break down her planned marketing activities and create a more structured and manageable marketing plan for her future.
In the future My Gammie's Ltd plans to expand not only in the wholesale/ retail sector but also aims to target educational institutions to build awareness, helping allergy prone adults and children. Rebekha says that with the foundation of support received from GetSet for Growth, reaching the next stage now seems easier and more achievable and that she and her business partner are more confident in their actions and tasks. This ultimately had enabled them to be more knowledgeable, more realistic and more determined to build their business.
"Our experience with GetSet for Growth has been 10/10. All off the staff are friendly, passionate, knowledgeable and prompt and I would definitely recommend GetSet for Growth to other business owners."