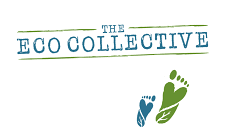 We spoke to the mother and daughter entrepreneurs, Juliet Lynn and Hayley Guerrier, behind the new exciting venture The Eco Collective. Based in Christchurch, Dorset, The Eco Collective is on a mission to become the go-to-place for vegans and ethical shoppers for all their groceries, household and personal care products. They told us about the journey in setting up their new business, and the help that they received from Outset Finance and GetSet.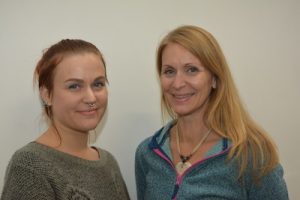 Juliet, having taught IT previously, came up with the idea behind The Eco Collective. She says that she wanted to create this business because she did not think that anyone else would. She felt that it was something that was needed in the area where she lives – Christchurch/New Forest and there would be a demand for it. She said "I felt that if I didn't do it nobody else would!".
Hayley had always been inspired to run her own business, but had previously had difficulty coming up with an idea what would be commercially viable. She has a background working in supermarkets and restaurants, but when her Mum came to her with the idea, she thought that this was the right venture to join her in.
A business selling sustainable and ethical products that are 100% vegan
The Eco-Collective is about making it easier and more affordable for the people to purchase products that have been ethically produced. The product range is 100% vegan and largely organic, including many fair trade and sustainably produced products. Customers can obtain food products, household products and personal care products.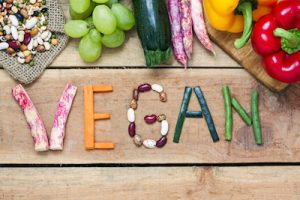 In summary – everything that they could get in a supermarket, with the big difference that the Eco Collective products have a basis in sustainability and ethics.
The Eco Collective has an innovative business model. Since the products tend to be more expensive than those in a supermarket, the Eco Collective uses the concept of a membership club, where customers pay a small contribution (membership fee) towards the overheads of the club. As a result of that they gain a considerable discount from the retail price on all the products they buy. Juliet says, "Think vegan Costco!"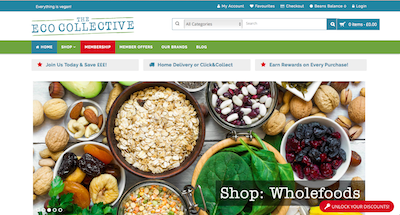 A large proportion of the products are made in UK. In fact, their brand new website (www.ecocollectve.co.uk) even has a filter so you can select UK businesses along with other filters such as organic, gluten free and FairTrade products. The Eco Collective is also helping start-up and independent companies in providing a distribution outlet for their products.
A key market for The Eco Collective is the general public – specifically those people who will be concerned about what they purchase, where it comes from/ contains and impact on the environment as well as on their own health and well-being. Another customer segment are local cafes and restaurants. Juliet explained that this segment are becoming aware that the vegan population is growing, and therefore the demand for vegan options on their menus is also growing. Many do not know how to cater for vegans, and so the Eco Collective is advising them on building their menus and also with sourcing relevant products.
Outset Finance and GetSet helped their business planning and funding
Hayley explained how a friend recommended GetSet and Outset Finance to them. When they found their new warehouse in Christchurch (and fell in love with it), they made contact with Outset Finance who helped them obtain a Start-Up Loan, which enabled them to secure their new premises. They told us that if they had not received this help, they would have had to run the business from their garden shed. This would have seriously limited them in the size of their operation. They also had help from GetSet, where via a series of 1-2-1 meetings, they obtained help to refine their business plan. The GetSet advisor gave them ideas that they had not thought of. They plan to attend some of the free GetSet Marketing Workshops in the future also.
Building the go-to-hub for Vegans
Hayley and Juliet want The Eco Collective to become a well know brand and the go-to-place for vegan products.
They also have a vision for their Christchurch warehouse location to become a local hub, where people can come to pick up their orders, use it as a social space, and come to get a coffee. They are also planning to rent out some of the space for talks and events. They want to be a local hub at the same time as servicing customers up and down the UK.
Finally, we asked The Eco Collective founders any advice that they would give to someone embarking on their own start-up journey. This is what they told us:
"Be prepared to change what you think you are going to do. Have your idea, have your goals, have how you think it is going to be – BUT be prepared that once you actually start, you may have to think on your feet and change things".