Picking up the Spanish Guitar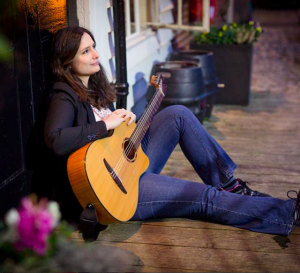 We spoke to Edina Balczo, founder of The Spanish Guitar Hub. A professional guitarist who has been playing for over 18 years and also teaches the flamenco / Spanish style guitar.
Edina has cultivated a 40,000 following on her You Tube channel and hosts a Patreon page for her more dedicated enthusiasts. She has authored a guitar book complete with a DVD and still finds time to play solo and in bands at a range of festivals and events!
Her mission is to reach people and show them how much fun it is to play Spanish guitar, educate them about the theory and techniques involved playing this style and hopefully reach people's heart through this music. Her customers are mainly USA-based guitar students who are interested to learn this music and passionate about Spanish guitar.
She heard about GetSet through a fellow artist, keen to build their personal brand online. Through our 1:1 support (delivered in native Hungarian by our marketing advisor Orsi Toth), and practical workshops, Edina realised the un-tapped potential around her business and could see new ways to build her brand and monetise her tribe! Edina says: "Working with GetSet meant a massive transformation for me. I completely redesigned my website and learnt how to do WordPress. I unified the font, designed a new logo, registered my brand at trademark registry, set up a web-shop, and I launched my book on Amazon USA. On my YouTube videos I make sure I mention my book, and that I have a Patreon campaign so people can join. It works like magic and I have seen dramatically higher views and click through rates on my videos."
By applying more of a commercial focus, Edina has been able to leave her part-time job thanks to doubling her income from Patroen and the more stable cash-flow from her revived book sales. She's now looking ahead with renewed confidence and energy, keen to build her following and launch new products and courses to her community of budding Spanish guitar enthusiasts.
Speaking about the service as a whole, Edina says: "I feel so lucky and grateful to have an opportunity like this. I actually already recommended quite few people to do it, in the end I would still operate with a html website and have a part-time job without Orsi's help. It is amazing that you offer this to people. Thank you!"
If you are looking to grow your business in East or South London and would like access to the support GetSet for Growth has to offer, register your details.