How Get Groomed Get Set for Growth
Having been recommended Get Set for Growth, Get Groomed made contact to get help in raising growth funds and improving their marketing strategy.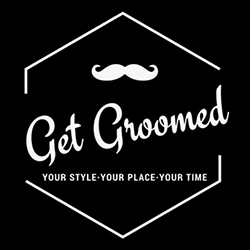 Get Groomed connects individuals with professional mobile barbers in their area, providing access to high quality grooming services that cater to their style, at a place and time that suits them. Serving a target market of men between 18 and 65+ years, it brings classic barbering to their door step, saving them from the hassle of lengthy wait times, and travel to and from the barbershop.
Get Groomed realised that their vision was not clearly defined, and subsequently their marketing strategies were not efficient.  Their platform was also lacking basic features and they did not know how to build a pitch deck nor speak with investors to generate the growth finance they required for further platform development.
"Our platform is now running smoothly and our barbers are happier than ever.  We are planning to start recruiting barbers for areas outside London. With the knowledge we got from GetSet for Growth we are confident in our ability to grow".
Giuliano Dore, Get Groomed Co-Founder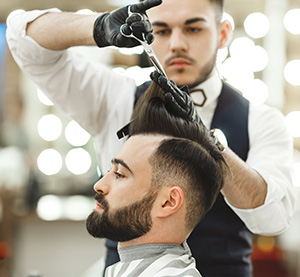 A concise and carefully crafted pitch desk tales time to put together but can power your results in front of investors.  GetSet helped Get Groomed to develop their pitch deck, as well as being clear on their vision, goals and aspirations for the business.
Get Set also provided advice on how to talk to potential investors, including how to capture their imagination and persuade them to invest and engage in the future growth of the business.
Having helped Get Groomed create a vision that is simple and easy to understand and outlines how their business should be perceived by the market, Get Set provided support in the development of a successful marketing strategy, helping to define what needed to be in their marketing communication activities and channels to drive their growth.
"I would definitely recommend GetSet for Growth to other business owners, the support and advice we received were priceless and helped us gain confidence and speed up our process to improve our monthly recurring revenue. We are much more confident in our ability to grow and we are planning to expand outside London in the future months".
Giuliano Dore, Get Groomed Co-Founder
As a result of engagement with Get Set, Get Groomed now have a clear marketing strategy and a clear vision about their platform and their customers.  Their customer support strategies have also been improved, and they have grown their user base by 100% in only six months.
To get 10% off the cost of services, use this code: GETSETFORGROWTH10 when booking.