CREM de la CREM!
How an exciting new food business got help to grow from GetSet for Growth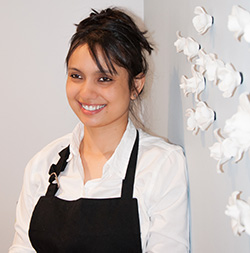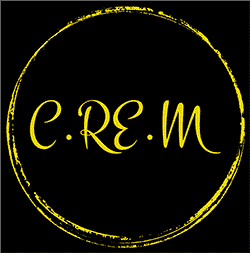 CREM is an exciting new food business, with a mission to serve food to as many people as possible, putting Indian food firmly on the map. We spoke to founder, Megha Arora, about her business, and why she approached GetSet for Growth to get help to take her venture to the next level.
Having worked and travelled in Europe and Asia, and trained as a chef in French food at Le Cordon bleu, Paris, unsurprisingly her food is inspired by many cultures, but mostly French and Indian. Megha wants to show that Indian food can be beautifully presented and can be of Michelin standard.
After working in Michelin starred restaurants for four years, she decided that she wanted to work for herself and serve the food that she is so passionate about. She set up her business, CREM, which initially offers an eight course tasting menu in the comfort of her home where guests can browse books, look at the picture gallery and explore her life and get to know her a little.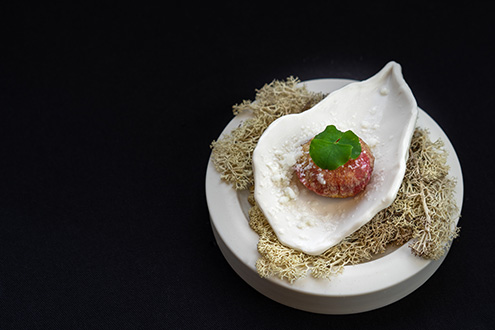 Having just launched CREM, she felt that she needed some expert help about running her own business. With her product very well developed, she needed advice on how to proceed from the product to developing a business around it, and particularly in how to reach the right customers. With this in mind, she found out about GetSet for Growth and it seemed the perfect match for her!
Working with Tahir and Orsi at GetSet, she was able to develop a clear vision for the future of CREM, and develop clear goals for each stage of development, with actions to reach them. Gaining new skills in social media marketing and branding and understanding who her customers are, Megha is now equipped with the skills and tools to reach her target audience. She says:
"Working with GetSet meant a massive transformation for me. I completely redesigned my website to target calls for actions. I unified the font, designed a new logo and set up a marketing infrastructure. I got advice on how to prepare for the next funding stage, and connected with other entrepreneurs".
Through advice on the financial aspects of running her own business, she is now in a position to launch a Kickstarter page for initial growth funding and further marketing activities.
Megha says that as a result of her work with GetSet, she feels much more confidant and focused on what she needs to do next to grow her business and achieve her vision.  In the future, she is planning to increase the number of servings delivered every week and to grow organically to scale, with the future ambition to open a full-scale restaurant.
You can find out lots more about CREM on social media – check out: