How we work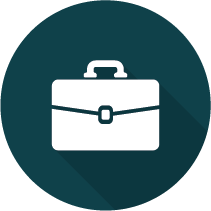 Our clients' needs determine our approach. The first step is a conversation about your needs, and what you want to achieve.
For example, you may need a specific, strategic one-off project, such as a comprehensive business review leading to an effective growth plan; advice on different finance options and ensuring that your business plan and financials will secure the right type and amount of growth finance you need; or facilitation an internal road mapping workshop or operational review with your team.
In addition to strategic services, we deliver at the tactical execution level too. For example, your marketing strategy may be robust, but you may need a professional supplier for a specific tactical activity, such as a content marketing campaign, an SEO or social media review and recommendations, or a drive to increase your web traffic.
Some of our clients want personal support in addition, to provide that independent and supportive motivation to get through a period of change. We can work with you and/or your senior team individually or as a group, for example with a monthly coaching session or review, or as NXD or observer for your board.
Alternatively, you might prefer to sign up for one of our training events, for content created to address the most common growth challenges at different stages of the journey and different sectors. These can include workshops, expert masterclasses and 1:1 hands on support, and you can book your place directly.
Whichever approach you choose, you can be certain that we'll deliver tangible results to the bottom line.