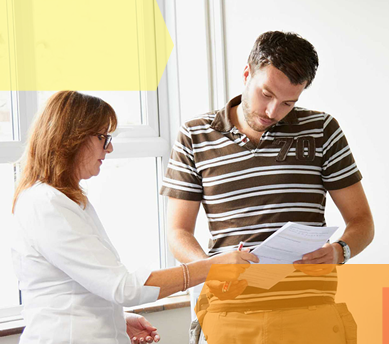 The Havering Business Growth Programme has now concluded, supporting the creation of more than 17 jobs!
If you are an established business seeking support you may be eligible for out GetSet London project. Click here for more information.
Havering is a great place to start and grow a business, and Havering Council has a strong track record of working with partners to provide the local business community with the right tools to increase productivity and access opportunities to increase turnover.
GetSet for Growth brings high quality, professional resources to Havering businesses. Our supply chain, finance and marketing experts provide invaluable commercial insights and direction, drawn from first hand experience, and from supporting thousands of ambitious businesses across the UK, to help you grow your bottom line.
We help you strengthen your business and marketing strategies in order to generate more money from more customers, and work with you to secure finance to invest in your growth.
You can access the Havering Growth Support Programme if you are:
a business looking to grow (pre-trade or trading)
a business employing less than 50 people, and with a turnover of less than £10m
a business based in the borough of Havering
a business owner who's committed to getting the skills and gaining the knowledge needed to grow a business
Our national service has already supported over 6,000 businesses across the UK that are looking to grow, who collectively turnover £1.5 billion. Over £24 million has been raised, and 1,650 jobs created.
This subsidised support is now available to you in Havering thanks to funding from London Borough of Havering and the Mayor of London.
How you will benefit:
Businesses that are eligible for this growth programme will benefit from a comprehensive diagnostic to identify growth priorities, strategic and highly practical growth workshops and hands-on 1:1 support relevant to their specific businesses challenges.  
1:1 hands on support

Dedicated face-to-face sessions with a specialist Business Finance or Marketing advisor.
Practical workshops

Tailored workshops to learn new skills and meet other local businesses from £10.
An e-learning platform

24/7 access to resources, templates and more through GetSet Answers.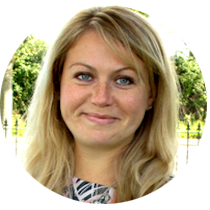 Lucy Carmichael,
Project Director
Lucy joined GetSet for Growth as the Project Operations Director for our Regional Growth Fund contract, overseeing the national delivery of GetSet for Growth. She has substantial experience of delivering outsourced public services in the increasingly competitive welfare-to-work sector.
Most recently she worked on the government's flagship Work Programme contract, where she was responsible for the provision of employability, skills and health support for long-term unemployed individuals. Lucy has led contracts across seven Local Enterprise Partnership areas of the UK, consistently demonstrating a results-oriented focus on quality service provision.
Lucy's collaborative approach to delivery sees her working with a range of private, public and third sector partners to achieve the best for clients and to align efforts with partner organisations and shared interest groups. Her passion for supporting communities to unlock their potential has allowed her to work previously with service providers in Aberdeen, Belfast, Edinburgh, Glasgow, London, East of England and Poznan. She is particularly keen to work with groups who have complementary interests in supporting small and medium business to grow.
Orsi Toth,
Marketing Advisor
Orsi is an enthusiastic teacher of better marketing practices and supports business growth by offering a holistic view on marketing and business strategy.
In her 13 years in the communication industry, she's worked with large brands like Peugeot and Johnson &Johnson, managed complex international advertising campaigns both offline and online and built her own tech start-up reaching a million people around Europe.
Most recently, she's written a practical book on target audience analysis and buyer persona building – the rock-bed of any successful marketing strategy.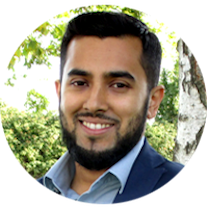 Tahir Rahman,
Finance Advisor
With several years experience working within the retail and commercial banking sector, Tahir Rahman has been an integral part of the London advisory team since 2015.
He takes pride in delivering tangible results and has helped SME's from Waltham Forest, Islington, Tower Hamlets, Hackney and Newham collectively raise over £1.3m in finance with another £1m in the pipeline.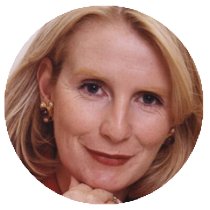 Margaret Whiteford,
Business Advisor
Since setting up her own business consultancy in 1998, Margaret has been working on business development assignments with a wide variety of companies, as well as Executive Coaching on a Senior Leadership Development Programme.
She's been an accredited Grown Accelerator Coach, helping a number of small businesses to profitably grow their businesses.  Prior to consulting, Margaret's career focused on marketing and services, both in the UK and internationally.
She works with clients to quickly identify the issues in order to find practical solutions to drive business growth.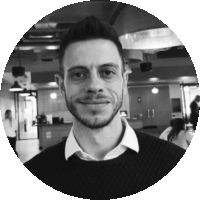 Brian Abaidia,
Procurement Advisor
Brian is a positive and pro-active character, passionate about enterprise and business growth.
He has a sound knowledge for the third sector and understands what funders and investors expect from SMEs.
He's worked directly with large developers on major regeneration projects too helping to set up agreements for local businesses to supply their services.
Finally, he's helped a range of enterprises increase their B2B sales through successful local authority tendering.
Want to get in touch with GetSet for Growth and find out more?
Contact us using the details below and we will be in touch.