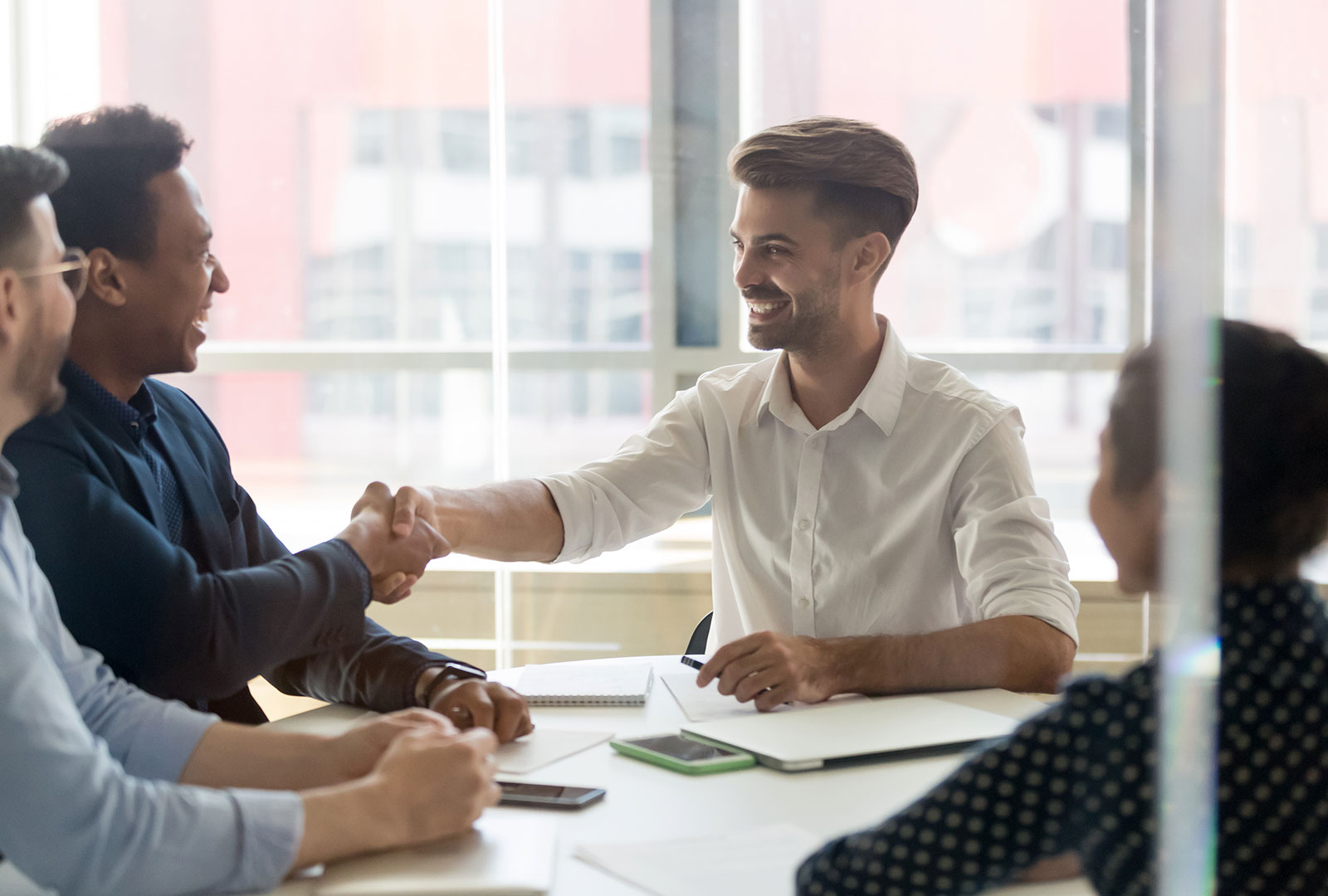 How Staff Engagement Affects Your Bottom Line
Maintaining high levels of employee engagement has very tangible impacts on business success…
Why you should be investing internally to boost your business' success
When you're working to an ambitious business growth plan, it can be tempting to focus your energy on the areas that feel the most tangible – like your products – or those that are visibly linked to driving efficiency – like distribution and production.
Things like employee engagement and the company culture are often left to develop naturally, lacking a considered company-wide approach from the get-go. But, in an age where intelligent thinking and strategic decision making can be the biggest influencers in improving productivity, maintaining high levels of employee engagement has very tangible impacts on business success.
Employee engagement; the emotional commitment the employee has to the organisation and its goals

Forbes
Here's just some of the reasons considering your business' approach to employee engagement could reap rewards in the long run.
Your staff will be more productive
There's a consistent link between key areas of engagement, and employee productivity. Staff that are engaged will work more effectively, more efficiently and put in more to delivering their roles.
It leads to higher profit levels
Following on from productivity, multiple studies have also shown a direct relationship between levels of employee engagement and financial performance, meaning focusing on your business' culture and communications could be a serious revenue driver.
Your business will be more innovative
Constant innovation is central to staying ahead of the competition. To foster a culture that supports this, your staff need to be highly engaged. Engaged employees show higher levels of enthusiasm, inspiration, empowerment and confidence, meaning they can conceive, assess and share new ideas much more effectively.
Your staff will take less time off sick
Engaged staff take significantly fewer sick days and, with time off sick having a direct cost to your business, you could make some important savings through focusing internally. The Centre for Economics and Business Research (CEBR)calculated the annual cost of long-term sick leave as equivalent to £208 per employee.
Your employees will stay with you for longer
An engaged team member is more likely to view their role within your business as a long-term commitment. They will better align with the company's goals and be driven by the bigger picture, rather than just the pay and the perks. When you're a growing SME, your team can make or break your business, meaning this commitment is critical. That's not to mention the impact of a high turnover including loss of skills and knowledge, investment in time and budget in recruiting replacements, and time needed to retrain new staff.
They will recommend your business
For many growing businesses, referrals and word-of-mouth marketing is a key part of their customer journey, so it's important to remember that how your staff feel and what they say about your business can significantly impact your business levels and reputation. Encouraging and engaging staff's development into brand ambassadors can directly lead to better reputation management and higher levels of advocacy.
for support with your business
Other Useful Guides
Companies that are not profiling their customers will find it hard to remain competitive…

Finding and retaining skilled employees is one of the main challenges faced by UK small firms…

Recent figures show that six out of ten small businesses have suffered a malicious breach in the past year, and half of them had a serious incident…