SME Coaching & Consultancy
Grant Guidelines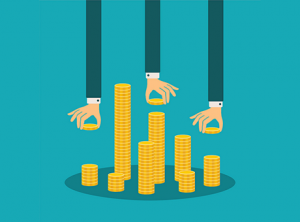 What is the scheme?
The GetSet for Growth project offers business advice and support to eligible SMEs in East Dorset.  As part of a Grant Scheme (The Dorset Business Growth Partnership) funded by the European Regional Development Fund and run by The Dorset Growth Hub, funding may be available to assist your business with a grant contributing to additional growth and job creation, a new product or service, an improved operating process or to develop leadership and management skills.
This Project Grant can be used for:
Leadership and Management Development
Consultancy Services:
– Legal Consultancy Services
– Translation Services
– Marketing Consultancy Services
– Recruitment/HR Consultancy Services
– BID Consultancy Services
– Business Growth Consultancy
– Strategic Planning Consultancy
– Compliance Consultancy
– IT Consultancy
Who can apply?
• Only businesses that have received growth support from the GetSet for Growth
project, are  applicable to receive the grant. In order to be eligible, you will
have engaged with our programme and received a minimum of 3 hours support in the
form of 1-2-1 diagnostic and information meeting, workshop and/or training
seminar.
• Businesses must be an SME according to EU guidelines, being: less than 250
employees and less than €50 million turnover or balance sheet of
less than €43m.
• Only one grant can be applied for and issued per business as part of the Dorset
Business Growth Partnership Project. Other grants include Start-Up Grants and
Digital Capability Grants.
• Please note that some sectors are not eligible for support on this programme due
to Central Government legislation including some retail activities. Please
click on this link for full eligibility guidelines.
How do I apply / what evidence is required?
• Funds for the expenditure must come from a source that is not from European
funding.
• An application form needs to be completed and signed, prior to the expenditure
being incurred. Project costs must be in the future – no retrospective claiming
will be eligible.
• Up to £24,999 can be spot purchased with 1 quote.
• You will required to provide supporting financial information. If expenditure
exceeds £25,000 3 quotes will need to be evidenced and emailed YTKO to ensure
they meet the regulatory requirements.
• Capital Investment must not be for replacement expenditure. The grant is
looking to stimulate additional investment decisions. You will need to be able
to demonstrate that a grant will assist your business to grow in the next 6
months from an existing sustainable position. This can be demonstrated by
planned job creation, increase in turnover, new product or services, management
development or improving business processes.
• Grants must be claimed in full within a three month agreement
period. This starts from the contractual start date agreed by both parties.
Get in touch with the team for more info / tailored guidance for your business:
Call: 0800 756 0811 to set up a meeting with our Finance Advisor, Mike Slaughter
or email us: eastdorset@getsetforgrowth.com