What kind of blog should your business have?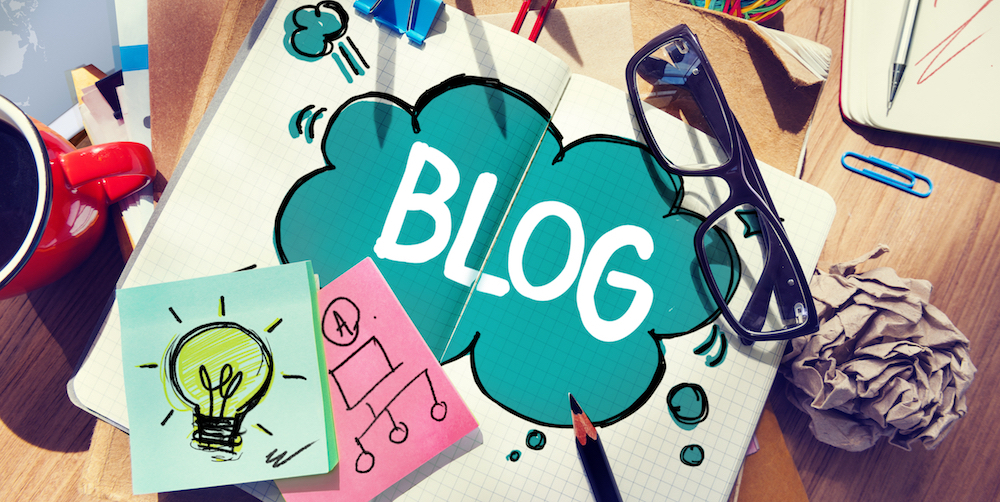 Blogging – writing an online diary or news feed – can be an incredibly effective method for driving web traffic towards your site and maintaining users' interest.
Whether your blog is embedded in your main website, or hosted separately but links to the site, for example on www.wordpress.com, update it regularly with your news, offers and other engaging content such as photos and product reviews. This will ensure that whenever repeat customers or other viewers come back to the website, there is always something fresh and interesting for them to read and look at.
If you are able to write a blog that develops over time (for example by including instalments of a story, clues for a competition, or segments of an educational course), this is even more likely to encourage repeat visitors.
Search engines like blogs too, improving your ranking in search results. The keywords, links and other content included in your blog tends to be informative, wide-ranging and not purely advertorial, so the web crawlers attach quite a lot of importance to it, increasing your ranking.
Human users are attracted by blog content appearing in the search results too. So if your blog includes content on this topic, it will show up in the search results and the user will be directed to your site. If they read your blog and find what they want, it is likely they will then look at what else is on your website, come back to it for other information in the future, and hopefully sooner or later they will make a purchase. Even if this particular user doesn't buy something, the fact that they have looked at your website and clicked on pages is in itself a benefit to you as the web crawlers will take note of the fact and place your site higher in search result rankings, making it more visible to other potential customers in the future.
There are many different styles of content businesses can choose for their blogs, and three options you might want to consider are outlined below. There is no reason you should stick to one type of blog; mixing and matching the types of content is perfectly acceptable too.
1. 'SHOWCASE' BLOG
You can use your blog as your own, personal news agency, a private paper all about you, your business and its products. You can post short stories about events you have recently hosted or participated in (including photographs of the event taking place), new products you have in stock, and things that you have achieved. If you have been featured in the local paper, opened a new store or have won a local enterprise award, this is exactly the kind of thing you want to write about in your blog. You can also add press releases to your news blog: these are short summaries, often laid out in a bullet-point format, that give key information that other writers can use to form the basis of their own stories. If you write press releases, be sure to send the link to local papers, industry magazines and other contacts you may have who might be interested in writing something based on the key points you have provided.
2. 'REVIEW' BLOG
You could use your blog to review products. You can feature products that you sell and offer a personalised view of their respective merits, as well as the kind of customer they would be most suited to. You can write a blog about an individual product, or go for a more general piece that looks at different products in a range or of a particularly type. If you enable readers to rate and review products, this increases the interactivity of your site and makes them feel engaged. It also gives a greater level of credibility to the product reviews if multiple people are contributing. Give users the option to share any or all of the reviews (and the products they feature) via Facebook, Twitter and other social media platforms. When they share your content online of their own volition, they are doing your advertising for you for free. This is called viral advertising.
The blog can include links that readers can click on to buy the product directly from your website or, if you don't have your own ecommerce function installed yet, a unique link to Amazon so you can earn money from referring the sale. There is more information about Amazon's affiliates scheme (called Amazon Associates) on their website. Many other major online retail sites have similar affiliate arrangements you can profit from.
Another benefit of product review blogs is that by including the name and specifications of the products, more traffic will be driven to your page. Whilst they might be looking to buy the product immediately, more more likely they are wanting to learn more about the product (from consumer reviews such as yours) or searching for the best price. In both cases, if you feature such products in your blog there is a greater likelihood the user will come across your site, read it and buy products from you.
3. 'SERIAL' BLOG
Another form of blog is a 'serial' blog, one that provides content in a series of instalments. Offer the information in bite sized chunks so that people keep coming back to learn the next step. Building up your reputation as a specialist in a particular field means that people will come to you for advice (increasingly the likelihood of sales) and may also have other benefits, such as invitations to write a piece for a magazine or speak at an event.
Want to find out more about the benefits of having a blog on your website, and to gain access to the specialist marketing support? Get in touch with the team and gain access to specialist support from our expert marketing advisors.