Top 10 Social Media Best Practices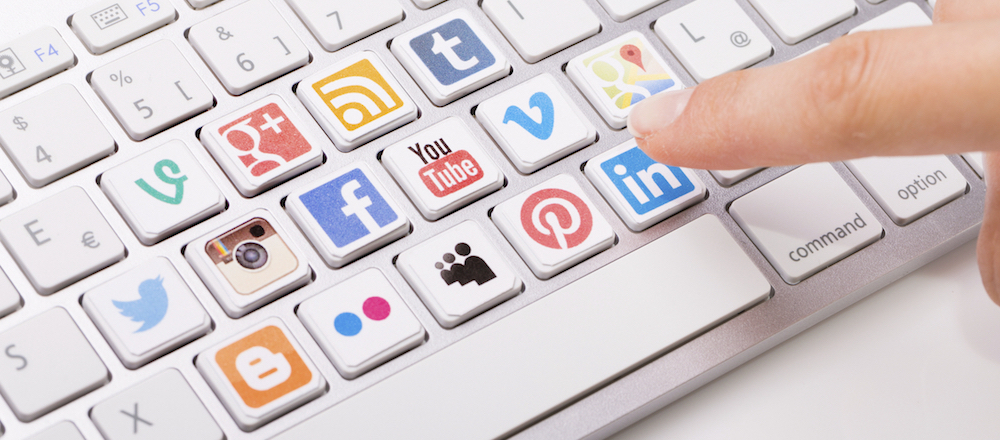 Best practices is a term that seems to crop up all the time in social media literature. Taken as a whole, they are standardised techniques that can be used by everybody. When looking to scale-up your business, you want to design your social media strategy with best practices because they offer a strong framework for your strategy. Engagement with followers is a key ingredient to sales success with social media which, if done right, can significantly help build your business.
We've put together a list of our top 10 social media best practices to help you develop a strong and consistent social media strategy for your growing business:
1. Keep it social and keep it short
Whatever tools you choose to use, be sure that they will help you better engage with your followers and potential customers. Social media is exactly that: social. You're trying to build up relationships with people that will last. A little informality is going to go a long way on a number of the social media platforms. Unless you are targeting a very specific group, opinions on politics or social norms really have no place at all. Keep it short means that long article should be no more than 600 words. Content chunking, breaking an essay into small paragraphs with catchy subtitles, will give the reader what he or she wants and may encourage that person to read the entire article. Keep it short does pay a dividend. Tweets on Twitter that have less than 100 characters (maximum being 140) have been shown to secure 17% higher engagement than those closer to the maximum.
2. Respond to feedback, whether it is positive or negative
This is part of engagement. People enjoy being appreciated and a polite thank you for a kind word makes a very good impression. Negative feedback can be a very sobering experience because it reflects on your company and your products. Regardless, this is an opportunity for you to show great customer service. When you think about it if you're able to respond to negative feedback with a solution to a problem, or simple apology, you are proving the person's concerns matter to you. Responding to negative feedback is also a part of effective reputation management.
3. Profiles matter
Social media platforms are going to ask you to give a profile of your company. Take this very seriously! Profiles on Twitter or LinkedIn are reviewed by people who are deciding whether or not to follow you. A poor job is going reflect badly. The profile does not have to be lengthy but it has to pack a punch. What you should do is take a little time to draft a standard profile. This should include the most important things you want people to know about your business, such as products and services. It should also be branded with your logo, brand colours and key messaging as your social media profiles will reflect upon your brand. And, wherever possible, include a link to your website in profile.
4. Be careful about the tone
Social media channels require different tones for communication. It is acceptable on Twitter to do abbreviations because of the character limit (e.g. "You are" can become "ur" in tweet text). However, that is not what you should be using on LinkedIn. This is a platform that appeals to the business world. LinkedIn is not the place to use abbreviations or slang. Treat your posts and communications with a friendly, professional, tone on that site.
5. Use hashtags where possible, it's what they're there for
The hashtag (#) symbol is used to highlight keywords or topics in your social media posts. It makes them trackable and searchable by users, but make sure you are using appropriate hashtags and not wasting them. Too many can prove too much, but do your research and find out what is trending. It can also be an easy way to find out what your potential customers are discussing.
6. Use the one in seven rule
As you get in to the habit of posting to your accounts on a daily basis, only one of every seven postings should be about your business. The rest ought to be about interesting content that your followers can use. This rule is particularly important on Twitter. If followers get the idea that all you are doing is promoting your products, they will unfollow you.
7. Don't over share
As effective as social media proves to be, it is important to remember quality over quantity. Posting too often can often be a turn off to your audience and even lead them to unfollow or unlike your social media accounts. Stick to the best and most engaging posts that your audience are likely to react to. Capture their attention and stand out from the crowd, don't try to be the only posts they see.
8. Promote content and offer value
You should be providing content that your followers can use. That can include links to usable information or short blog post of news they can use. Now and then it's a good idea to offer special deals just for the followers.
9. Create a content schedule
You have a busy enough day without being frantic about posting to your social media accounts. A content schedule will not only help you build consistency for your audience but it will also help you manage your time. You can set aside a particular time of day when you're going to be posting to social media accounts.
10. Engage with your followers on a continual basis
Nobody likes the friend that just shows up when they need something. There is a temptation to try to get hundreds of thousands of followers, but that might not be as effective as a core of loyal people. That customer base is full of repeat business and you really want to have that. Build a relationship by sticking around and committing to your audience. Local people should know about your physical location and you can reward those who drop by after reading one of your posts. Interactive stuff like polls or surveys can allow you to be creative and make things interesting. While it's true you have to be careful about tone, you should put a little of your personality into your posts. As long as the content is not vulgar and provides great value, it lets people know little bit about your personality and develop trust.
Want to find out more about social media and how it fits into your overall marketing strategy? Get in touch with the team and gain access to specialist support from our expert marketing advisors.