How to prepare for investment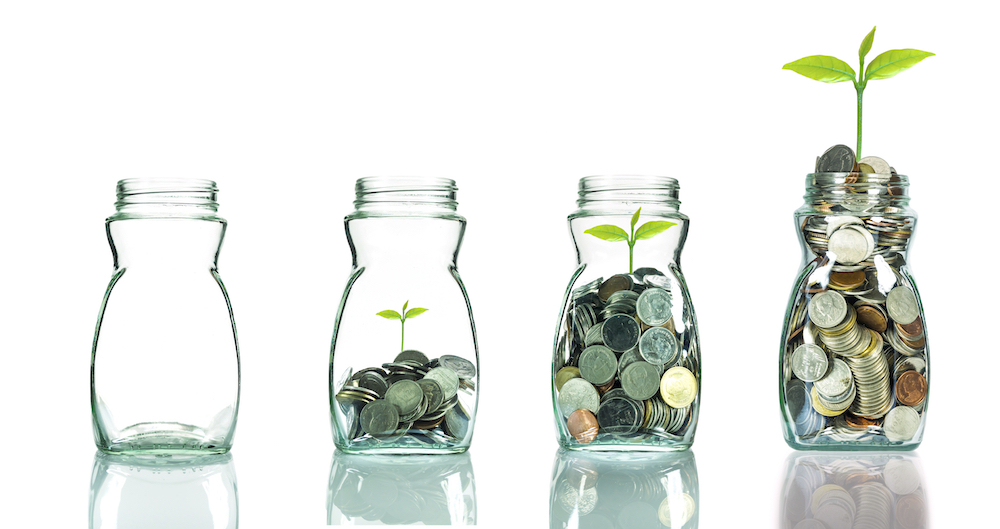 As anyone who's watched Dragon's Den will attest: pitching to investors can be a nerve-wracking affair. Tough questions are inevitable and top of the list from an investors' point of view: What's in it for me?
Most businesses will require some form of finance on their business journey – be it to acquire premises or equipment, to hire staff, penetrate new markets or fund new initiatives.
The downside: any investment – be it through venture capitals, angel investors, or one of the many emerging 'alternative' funding sources – carries with it at least a partial loss of control.
Therefore, before embarking on any capital raising exercise, it's a good idea to take time out for a little navel-gazing; to ask yourself a few searching questions, such as: What am I trying to achieve? What is my ultimate vision of success? How will a capital injection help me achieve my goals? And, importantly, am I willing to cede some degree of power to a third party along the way?
If the answer, ultimately, is 'yes', your challenge is to make your business 'investment ready': to create a business plan, financial forecast and 'pitch' presentation that showcases your enterprise in the best possible light – as a credible investment opportunity. Need help ensuring your business is investment ready? Register now to attend our fully funded finance workshops in your area.
Competing for cash
Investors will be looking for a compelling value proposition, an experienced and capable management team, solid financials – and real scalability.
Be assured: you won't be alone in your efforts to wrestle funds from hard-pressed (hard nosed) financiers; more likely you'll be competing for their cash alongside many other organisations – in your industry and beyond. So it's critical to make your business stand out.
The trick, as in any sales presentation (which, make no mistake, this assuredly is), is to capture your audience's interest from the get-go.
In both your written proposal and in your pitch, you should open with an attention-grabbing 'executive' summary that encapsulates 'the opportunity': capturing your value proposition, explaining why you're seeking investment, and outlining your strategy for growth.
Barriers to entry
Investors favour innovative products that meet clearly defined market needs – ensuring a sizeable and growing customer base for the long term.
The Holy Grail: businesses that aren't easily replicated; in particular, firms with proprietary technologies, patents and copyrights, which create high barriers to market-entry.
In your pitch, you should be sure to explain your positioning strategy: what makes your product different; who your potential customers are; why they should be interested in what you have to offer – and how you intend to target them.
Include thorough competitive analyses detailing your rivals, their market share, the success that they are currently enjoying (what better benchmark, for your business?) – and highlighting the areas in which your solution is superior: positioned to deliver rapid, sustained and above all profitable growth.
Showcase your smarts
However innovative your concept, informed your strategy and assured your presentation, investors will need to be confident you have the right people on board to realise your potential.
Take the time to introduce your team – highlighting their experience, expertise and track record of achieving results. (And even their past failures: examples abound of enterprises that, following a false start or two, have gained valuable insight from the experience, going on to survive and thrive.)
Investors also like the reassurance that business owners have 'put their money where their mouth is'; so be sure to detail your own investment, and that of any friends and family members, to reinforce your belief in the venture.
Exit strategy
However solid your proposition, funders – be they angel investors or venture capital firms – will always have one eye on the exit: on selling their share of your business for an attractive profit.
Having little interest in receiving dividends, they prefer instead to see profits pumped back into the business, so as to maximise their ROI on divestiture.
Offer them a clearly defined exit strategy, be it an IPO or sale, that will provide them with a generous return, within a realistic timeframe – in so doing answering the one question that really counts: What's in it for me?
If you want to learn more about preparing for investment, we would strongly recommend getting in touch with the team and attending our Finance workshops in East Dorset.