David Banting originally started his career training to be a qualified mechanic, working at a local garage which gave him work experience but also made him realise that he wanted to work more on the management side of the industry. He went back to college to study Business Management but states that "the knowledge and experience of the motor mechanic side of things has been invaluable, even years later, as it helps me to communicate confidently with fleet maintenance teams."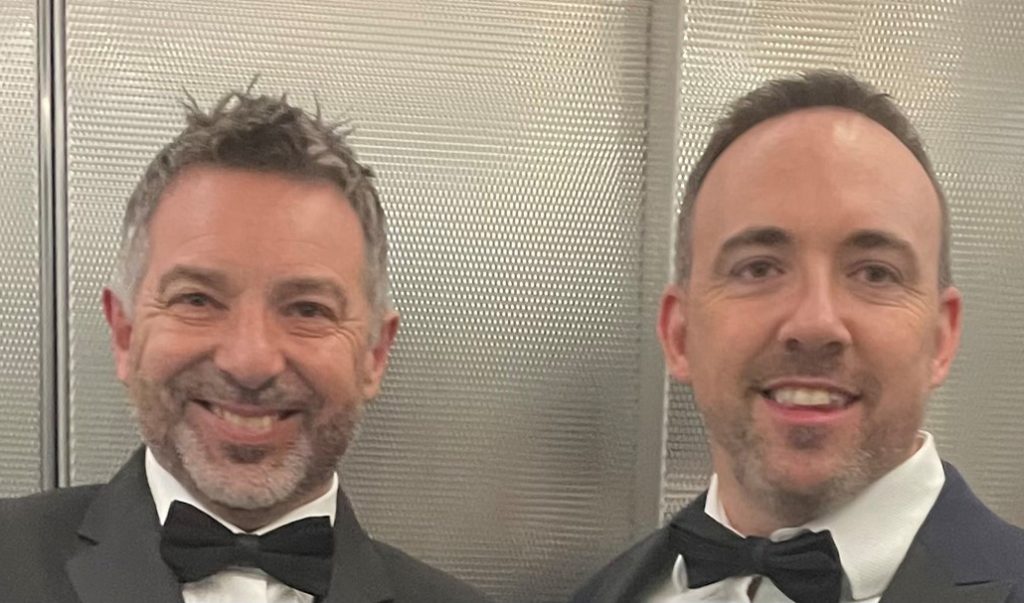 David later "fell into" sales and decided to pull the two elements together, forming initially LCJD Business Consulting Ltd, which later evolved into Professional Automotive Services (PAS) when his friend and business partner Chris Lamport joined forces with him. They brought together a long history of experience and knowledge of corporate fleet services and vehicle manufacture on David's part with Chris bringing a similar level of experience in the corporate retail sector. This mix meant that together they could offer smaller companies the benefits and experience of the large, corporate market to create greater efficiencies and stronger partnerships.
"Our business model is based on everything we have learnt in our careers and as a result we are able to offer customers a comprehensive outsource fleet service. We can manage all driver queries, requests, information about vehicle maintenance as well as being able to negotiate powerful discounts due to our contacts within the industry," stated David.
The company boasts a number of high-profile business clients including a large hotel chain, one of the largest publishers in the UK, a well -known opticians plus a global computer company. "The business is going well, especially as clients have come out of the national lockdowns and starting to increase trade again,"said David. Looking to grow the business to the next level, they participated in the GetSet for Growth Coast to Capital programme to find the answers to some of the questions they had about how to move forward with the business.
"The workshops were really valuable, and we found Nicola Wiley, the Programme Director to be very engaging and happy to answer any question we had," commented David. "It helped us to shape our business on paper and to put in place formal business plans and a cashflow forecast."
David added that the support they received enabled them to present a more professional approach to documenting the business, which would be very useful when working with new clients who didn't know them. "We knew that the service we provide is of a high-quality but needed this to extend to our business documents as well," said David.
"GetSet for Growth Coast to Capital helped us to work towards our goals to develop the business,"stated David. This included an application for an Invest4 grant so that they could introduce a Customer Relationship Management System (CRM) to the company. "This will allow us to manage customers more effectively with some processes being more automated which in turn will mean that we have time to dedicate to the growth of the business," he explained. The grant opportunity meant that the pair could look at a more expensive part-bespoke system that they originally planned to purchase which in the long-term would help to future proof the business.
David and Chris plan to grow the business themselves to the point where they can then look to offer franchises across the country. "We want to provide a turnkey solution to others who are currently working within the industry but looking for greater flexibility and opportunity to work for themselves. The CRM system is imperative to these plans," stated David. 
David explained how the fleet market has faced a challenging few years, with many business clients having to reduce spend during COVID, which meant that they had to be more agile in the service they provided. The strong relationships that they had built up previously with clients helped maintain the trust and custom of clients during this period and this is now paying dividends as business picks up again.
"We offer a different proposition to clients as we are always on their side, working to provide the best service, at the best price rather than simply providing a quick solution to their fleet needs," said David. "Through our experience in the industry, we can highlight the genuine opportunities to clients and ensure that they are not being manipulated in order for them to spend money."
With the help of GetSet for Growth Coast to Capital and the Invest4 grant, they hope to also improve their website in terms of providing a driver portal where clients can access their accounts easily, linking with the CRM system to provide a seamless service. "We would have struggled to complete the grant application without Nicola's help as the documents are quite lengthy, but she made the process much easier and was always on hand to offer advice." 
"We are proud of what we have achieved so far, which is now more obvious through the business documents that we have produced with the programme's help," said David. "This will help us as a business to grow, not just in the immediate future but also long-term and for that we are very thankful."
For more information visit www.pas-pro.co.uk