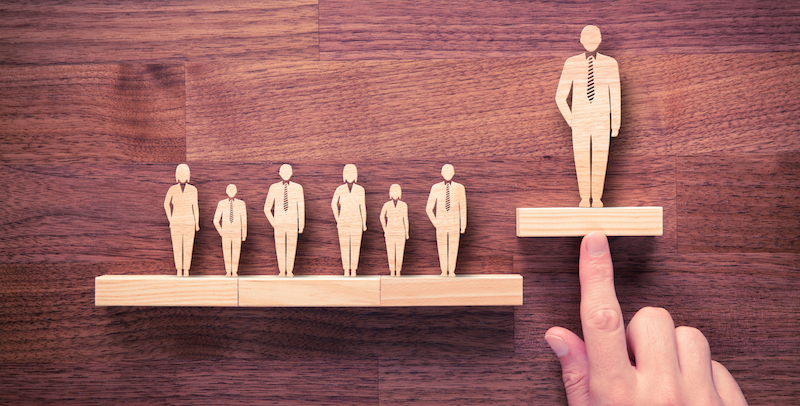 HR – it's an area that many growing businesses question the need for, often delaying investing either their own time or that of an HR professional, and finding it difficult to calculate the value it brings to the bottom line. However, in a job market where employees are moving more frequently, and seeking out opportunities to learn new skills with a great management culture, creating an engaged workforce is more important than ever before.
GetSet East spoke to Sam Sales, Director at SME HR specialist Call HR to find out about the changes happening in the world of HR and how SMEs can nurture an engaged workforce.
1. How has/is the role of HR evolving? And what role should it play within a fast-growing business?
HR has changed significantly over the last few years, and will continue to do so as businesses work to become more agile and responsive to an environment of continuous change. We are seeing the legal landscape that HR works within becoming more complex, and employees becoming savvier about their rights. This is only a good thing, and companies should ensure they have the basics in place, and utilise focused HR to develop the right culture and framework for success.
It's not just about Contracts and Staff Handbooks; it's about understanding your people and developing the right environment to get the best out of them, enabling everyone to grow. Effective HR teams will really listen to the people in the business more, to fully understand what keeps them engaged and loyal; failure to do that will see businesses have a higher than necessary staff turnover.
Getting HR right in a fast-growing business is a key to a business' success – it is all about the people at the end of the day!
2. An employee's first few weeks at a business are critical to creating prosperous employer-employee relationships; what are your top tips for getting this right?
Inducting new employees is critical to them being successful early, but in our experience we see that this is something that is regularly missed, or confused with training! Onboarding is not training – it is just a part of the process. My two tips for making employee's first few weeks a success are:
Keep in contact with new employees as soon as they have said yes to the job; making them feel part of the team as early as possible is key!
Some aspects of your onboarding / induction will be standard, but where you can, tailor it to your new employee; we all have preferences about the way we like to do things and receive information and this can make the process more effective.
3. One of the challenges for growing SMEs is developing team members into managers and leaders; what do you see as best practice, and how can the HR function best support this?
Always look for potential in your staff – there is not one mould for what a manager or leader should look like. Give people an opportunity in all they do to take ownership of the work they do; this will certainly provide insight into other skills you may not have seen at interview.
You must never forget to help people when they are taking on a managerial or leadership role. Too many businesses promote people because they are good at what they were recruited to do. They then get put in to a management role and, on occasions, it can go wrong. Management at all levels is a difficult role, and should never be underestimated – help people with some management basics training, it will pay dividends for them personally and their new team.
4. Employees are less concerned about staying with one company for the long-term, and increasingly likely to look for new opportunities if they feel disengaged; what are the most important factors to building engagement and loyalty?
Building engagement should be on every business' priority list. Employees are looking for opportunities to continuously learn and add value. The task within businesses is to create those opportunities internally and allow people to expand their skills. This is not about hierarchical promotion, this is about broadening experiences and getting involved in work across the business. Keep an eye on what is happening in your business and give people the opportunity to get involved in new areas of work – keep it interesting.
In addition, it is important to ask your employees if they feel they are adding value and enjoying what they are doing. Listen to what they say and act on it. This may mean you keep your team longer, rather than them looking else where for their next challenge.
No-one has ever said managing people is easy, but if you speak to your staff and create an environment of honesty and openness, you are more likely to succeed in creating high engagement, low turnover and a successful business.
Author: Sam Sales has spent over 20 years working within business and HR, and enjoys ensuring businesses have great HR support to develop their business – whatever stage of growth. She specialises in aligning HR activities to the needs of an organisation and she has significant HR and Organisation Effectiveness experience. She has previously been the European HR Director at a fast-growing FTSE100 company and is a Visiting Fellow at Anglia Ruskin University.