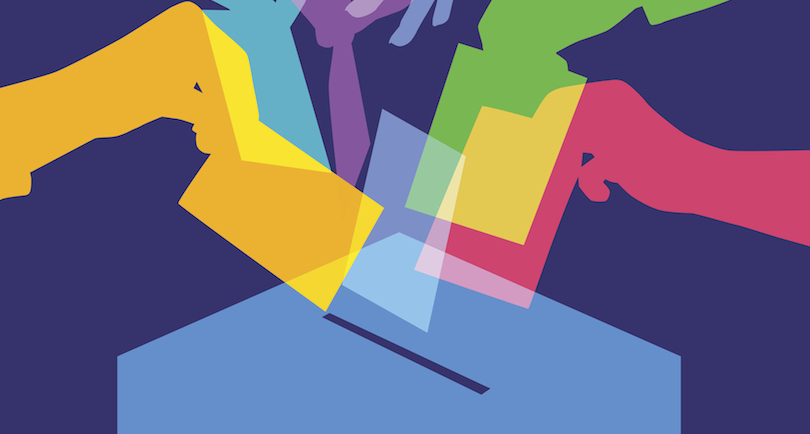 Social media is one of the most powerful tools in your marketing arsenal. It can enable strong personal connections with your prospective customers, when done correctly.
To get it right, it is critical that it is underpinned by a clear strategy and plan. They need to answer the questions of what you are trying to achieve, who your customers are and what your competition are doing.
In the recent, 2017 General Election in UK, the value of delivering the right social media strategy and plan was very apparent, winning many new voters for labour over the conservatives. Their approaches to social media were very different, and the resulting impact shows how important it is to get the strategy right.
GetSet goes Digital
GetSet represents a new concept in business consultancy for small and medium-sized companies. Part of the YTKO Group, GetSet works directly with ambitious businesses on their marketing, finance and operations, to increase sales, profitability and growth.
We understand that for every company – large and small – mastering your online presence is now an essential component of doing business. Getting your social media right will help you gain increased revenue and greater awareness with your customers.
GetSet Digital offers a range of support in the form of consultancy, as well as workshops, one-to-one advice sessions, research and intensive seminars to make sure you are on the right track. Visit our website to find out more or sign-up here for one of our workshops.
How the Election results were influenced by social media
According to the BBC, social media has overtaken television as young people's main source of news. Of the 18-to-24-year-olds surveyed, 28% cited social media as their main news source, compared with 24% for TV. Reuters Institute for the Study of Journalism also suggests 51% of people with online access use social media as a news source.
It is not surprising then that Facebook and Twitter fast became major electoral battlegrounds in the 2017 UK general election. Young voters in particular turned to social media as their primary source of political news and information.
With political advertising outside of official party political broadcasts banned from UK television, the ability to directly share video messages on social media platforms was considered by the parties to be particularly powerful. For the first time, during this election in UK, we started to see the emergence of political 'attack ads' which are so prevalent in US presidential campaigns.
Labour began its online campaigning early, investing in a huge social media effort to encourage voters, and particularly young people, to register to vote. A record 622,000 people joined the electoral roll in the final 24 hours of the registration period alone – many of them believed to be young voters who had been inspired by Jeremy Corbyn and Labour.
Strategy
The Conservatives re-hired a brace of the digital experts, Craig Elder and Tom Edmonds, who were in charge of digital strategy and branding during the 2015 Tory campaign. The most notable aspect of the Conservative presence on Facebook was paid advertisements.
The strategy team behind Labour and Jeremy Corbyn prioritised organic social reach to get voters onside. Labour aligned itself to social media influencers, including a number of celebrities and grime stars including Stormzy, JME and Akala, which helped promote the party's message to voters who were not traditionally engaged in conventional politics.
Labour's social media strategy was supported by grassroots campaigning organisations such as Momentum, which produced its own video and social media content. According to the group, almost a quarter of all UK Facebook users (12.7 million people) saw a Momentum video on their Facebook feed in the last week of the campaign.
Targeting
Over half of the UK population reportedly uses Facebook on a regular basis, making it by far the most significant of social media platforms in terms of reach. The political parties used micro-targeting techniques to reach key demographics with highly personalised messages.
Both main parties targeted Facebook adverts at specific constituencies, with the Conservatives reported to have focused their efforts on battleground seats in the north of England.
Messaging
Data from the Oxford Internet Institute showed that conversation about the Labour party on Twitter grew over time and dominated election-related traffic on the platform. Labour party-associated hashtags generated about 62% of party-specific traffic compared to 17% associated with Conservative party hashtags.
According to Campaign, Labour talked more to its supporters on social media, with more than 30 posts a day in the last week across its social platforms combined (versus ten to 20 posts a day for the Conservatives).
There was a sharp distinction between Tory and Labour styles when it came to social media. The Conservative focus seemed to be sharp, paid-for attack ads. Labour's presence was much more organic, and perhaps more effective with it.
The most notable aspect of the Conservative presence on Facebook was paid advertisements. The "strong and stable" message was drilled in from the outset. Labour and other parties also paid for advertisements, but on a lesser scale.
Impact
As the election deadline drew closer, Labour's efforts in dominating social media became increasingly obvious. From June 1 to June 7, Labour leader Jeremy Corbyn added over 90,000 followers on Twitter, compared with just 20,000 for May, according to data from media analytics firm Social Bakers.
According to Bloomberg, over the seven days to June 9, the Conservative Facebook home page had 438,544 interactions. In comparison, the Labour home page had 1.1 million, according to figures from crowdtangle , a social monitoring platform owned by Facebook.
And the Results?
Jeremy Corbyn was predicted to march the Labour party towards a catastrophic defeat. When the election was called, Labour were double-digits behind the Conservatives in the opinion polls, and Jeremy Corbyn lagged far behind Theresa May in leadership and "best PM" ratings.
On 9th June 2017, the Conservatives won the election, however, they lost their Commons majority, with the election resulting in a hung Parliament. Despite losing the election, Labour's 2017 result saw its share of the vote rise by 9.6 points to 40% – the largest increase at a single election since 1945, according to the Guardian.
The Conservative Party's weaker-than-expected performance, and Labour's gains, could be partly explained by the savvy use of social media among Labour supporters that helped drive young, first-time voters to the polls.
The results of the election show how a targeted, well-executed and integrated social media campaign can produce huge benefits to any organisation. If you could like to find out how your organisation is doing compared to your competition and to gain new skills and knowledge to help you optimise your social media activities, then get in touch with GetSet.
Everything we do is focused on helping SMEs to grow, creating prosperity for founders, shareholders, local economies and UK Plc. GetSet has a long track record of helping thousands of business owners and companies like yours to success.
Contact us today.