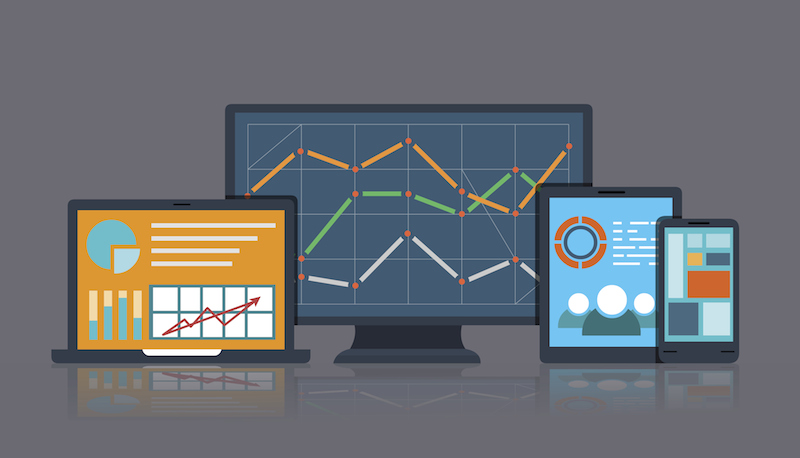 This is the second part of our blog for manufacturers where we provide tips on in-bound marketing activities that will help you meet your top priorities, such as:
• Generating more high quality leads
• Controlling marketing costs and proving return on investment
• Staying ahead of your competition
Inbound Marketing is key for manufacturers
In our previous blog, we discussed how 'Inbound marketing' comprises a core base of marketing activities that result in a positive and constructive buyer's journey.
and that Content Marketing is the first of the five major outlets for your inbound marketing strategy. This week, we discuss the next two outlets:
• Your Website
• Search Engines (SEO & PPC)
1 Your Website
A well planned website is critical for all businesses today, including manufacturers. According to Acquity Group's annual State of B2B in USA Procurement study:
• 68%of B2B buyers now purchase goods online, up from 57% in the 2013
• 40% of buyers research more than half of goods under $10,000 online
• 31% of buyers research more than half of goods costing $100,000 or more online
• 57% of business buyers have made an online purchase of $5,000 or more in the last year
• Less than half (48%) of respondents purchase goods online directly from suppliers, opting instead for third-party websites and other purchasing channels
• Industrial buyers prefer self-serve and self-select modes for purchasing decisions
Most B2B buyers prefer to conduct research via a website, and purchase on their own with access to a sales rep via phone or live chat only when needed. Most manufacturing companies have, at the very least, a website – but does that website leverage lead-generating strategies that have proven to be effective in the manufacturing marketplace?
Here are some questions to consider to determine whether your website is optimised:
a. Are you showcasing the right things?
Your website should showcase the best and most important parts of your business. Prospective customers don't want to see the abstract stock images that developers use to make companies look bigger than they are. They want to look at your plant, machinery and even staff, and feel comfortable with whom they are dealing with.
Few forms of content for manufacturers are as compelling as case studies. Your customers want to learn how your products helped companies like them. For example, did tool automation cut cycle time by 80% for a company struggling with production? Did a piece of equipment save a financially-strapped organization £50k in production costs? Share those stories in a case study and make them visible on your website.
2. Can customers find what they are looking for easily?
As well as the core content, it's important that the site is well designed, both from a usability and style perspective. Many websites within the manufacturing sector need to show a wealth of information – product information, plant capability etc. – and can run into dozens of pages.
Therefore the site needs to be laid out intuitively, making it easy for prospective clients to find what they're looking for. But equally, the look of the website gives visitors confidence that you're a solid, dependable company. A poor design can you make look amateurish and, worse still, even untrustworthy.
3. Do you customers find your content valuable?
Great content can take many forms – white papers, eBooks, infographics, industry reports, data sheets, pricing guides, whatever your prospect is going to find valuable along the buyer's journey. The top two types of content that customers like are video and interactive content (like calculators and tools). Both may take more time to develop, but the engagement, time spent on your website and overall impact are worth going the extra mile.
Videos are one of the fastest (and easiest) ways that manufacturer marketers can get digital with their marketing strategy. Of the 89% of manufacturing marketers who include video as part of their digital marketing strategy, 70% consider it to be effective, second only to in-person events. (Source: The B2B manufacturing Content Marketing 2016: Benchmarks, Budgets and Trends.)
4. Are you gathering prospect information on their visits?
One of the most essential parts of your inbound marketing strategy is to have in-depth gated content and resources available on your website for which visitors can exchange an email address and other contact information, thereby converting them into leads. To facilitate this, you should have landing pages with user-friendly forms to facilitate this "transaction". Once you have gathered their contact information, you can further nurture the new lead with additional offerings, ask for more information about their business interests, and send them exactly what they're looking for.
2 Search Engines (SEO & PPC)
a. SEO
In a sea of competing manufacturing websites, only those with a savvy SEO strategy will rise to the top in searches. The importance of using search keywords to drive traffic to your website cannot be understated. The blunt reality is this: your online prospects simply will not find you via search if you don't have a website that ranks high on search engines like Google, Yahoo and Bing.
According to HubSpot, 75% of Internet users don't even scroll past the first page. It's critical to implement a sound SEO strategy that 'ups' your ranking. Google's job is to serve up the best content possible for any given search, and it's getting "smarter" about doing so. While it's impossible to know exactly how it ranks websites (changes are constantly being made to their secret ranking recipes), we do know that a positive user experience is more heavily weighted these days. Here are a couple of tips for getting higher on the Google Ranking:
i. Having a regular blog
When you publish a blog post and promote it via social media, it must incorporate a keyword your prospects and customers use when searching online for a solution you offer. Followers and fans click, share, like, favorite, and retweet your social post, sending "social signals" to Google and other search engines that indicate your article boasts a certain degree of website page authority. They visit your blog page and start perusing your site for related resources, potentially filling out a form that turns them into a lead.
Meanwhile, Google is also crawling your website while on the hunt for fresh, relevant content that provides value to searchers looking for information on the topic you covered. Provided the user experience for reading the post is respectable and those who click through to your post aren't immediately bouncing back and looking for another article, Google is likely to rank your blog post higher in the search results. Over time (or perhaps quite quickly), you'll have a good chance of ending up on page 1. Obviously, there is a lot more to SEO than this basic breakdown, but blogging and social engagement are certainly contributing factors.
ii. Using Video
YouTube is the heaviest hitter for video marketing – accentuated by the fact that it's the second largest search engine on the Web! A study by Forrester found that "pages with video are 53x more likely to rank on the first page of Google search results."
b. PPC
Pay Per Click is an advertising method in which you will be charged each time someone clicks on your online advert. In effect, you are buying more visitors to your website. The key to effective PPC is attracting the right visitors at the right time, in order to lead to more conversions (sign ups, sales opportunities, etc.)
One of the most popular ways to create a PPC campaign is via Google Adwords. Create an advert to show on Google search and pay every time someone chooses to click on your advert. Because the majority of searchers do not browse further than the first page, having a presence there is often vital to compete in your marketplace. Ensuring your ad shows is down to a combination of things; your budget, relevancy, chosen search terms and quality.
Paid ads (Pay Per Click (PPC) are the first four results to show up at the top of the Google Results page (depending on how sought after the keyword is). However, 90% of links that searchers actually click on are organic search results. Not advertisements.
GetSet Midlands can help you create your in-bound marketing strategy
Many larger manufacturers have their own sizable marketing teams, however most small to medium sized manufacturers simple can't justify this. As a result it may make sense to outsource your marketing function to GetSet Midlands who understand the requirements of manufacturing industry.
With many years' experience, our team of marketing experts will take you on a straightforward, cost effective and practical route to growing sales, increasing profit and reaching more customers. We are actively helping manufacturers develop winning marketing strategies.
Please visit our website for more details or call to speak to one of our marketing specialists on 0800 917 9881.