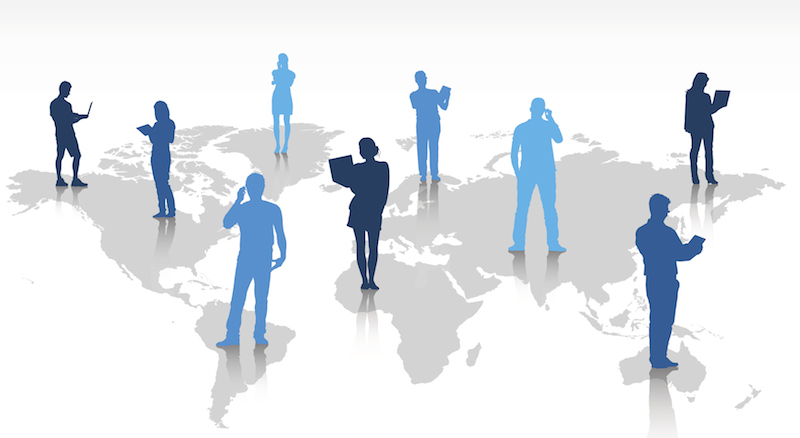 We discussed in a previous blog how UK manufacturers have seen the benefits of lower commodity prices on world markets due to the devalued Pound. With the levels of economic uncertainty likely to continue for the next two years at least, the enthusiasm and optimism of exporting UK manufacturers is largely based on their view that Sterling will remain devalued against major currencies like the Euro and the US Dollar, helping keep their prices competitive in overseas markets.
Below we provide our five top tips to help manufacturers sell more products internationally online, and to capitalise on the current economic conditions.
1 Identify key opportunities
As with a lot of new business ventures, effective market research is a key starting place. Even if you aren't actively selling abroad already, you have likely seen some orders in the past. Here are some tips on where to start:
• Look at past international orders – which countries they came from? What kind of companies are they and how did they find you?
• Do you receive a lot of website visits or orders from a particular country?
• Do international orders come from regional distributors or local sales agents, or are they usually from direct customers?
• Are your targets likely to speak English, or will you have to translate some of your communication materials?
These are all important questions that you should answer before planning communications and target market segments.
2 Evaluate your product range
If your ecommerce shop has a lot of products, then you might want to identify which products you think will sell best abroad. Remember that big and bulky products will be more expensive to ship and this could put some potential customers off. Therefore, you may want to consider concentrating on smaller products, at least in the initial stages of your international sales push.
Consider how your products will sit in the local market. There may be regulations that govern your product in a particular country, or your products may be liable to tariffs in certain countries. In addition, cultural differences abroad may have an impact on the demand for your product there.
3 Website structure
To sell overseas your website needs to be found by Internet users in different countries. One way of boosting international visibility is ranking higher in international search engine results.
Optimising your website to appear in different countries can be difficult, especially since Google started weighting location-specific searches more highly in their search results.
There are three ways of laying out your site for selling internationally:
• Country specific – (example.co.uk or example.nl)
• Subdomains – (netherlands.example.com)
• Subdirectories – (example.com/nl)
Some international customers will prefer to buy from websites that are tailored to their local market (such as .nl, .fr, .de websites). So, a country specific domain might be a more logical move if you already have a .co.uk URL.
However, starting a new website from scratch means that you will lose all your website's accrued domain authority, and it could take a long time to load back up again. Successful international ranking can be done with just one website.
4 Optimise your website for different languages
You don't just need to optimise your website to be found in different countries, it also needs to be automated to be found in different languages.
You will always get some foreign users coming to your website if it is in English, but if you are actively pursuing international customers then you should seriously consider having your website, or at least some key pages, translated into different languages.
5 PPC
PPC is a quick way of tapping into new global markets. It is a paid form of advertising, but as long as the profit earned on products outweighs your PPC budget, it is a good way of doing it abroad. PPC can be done on lots of different platforms including search engines like Google and Bing, and social media platforms like Facebook and Twitter.
It is important that your PPC strategy reflects the different user levels in different countries.
GetSet Midlands can help you create your International marketing strategy
Many larger manufacturers have their own sizable marketing teams, however most small to medium sized manufacturers simple can't justify this. As a result it may make sense to outsource your marketing function to GetSet Midlands who understand the requirements of manufacturing industry.
With many years' experience, our team of marketing experts will take you on a straightforward, cost effective and practical route to growing sales, increasing profit and reaching more customers. We are actively helping manufacturers develop winning national and international marketing strategies.