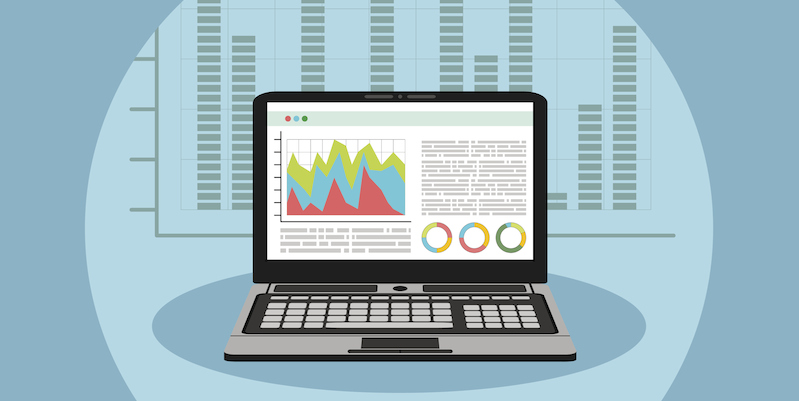 The digital and eCommerce industry changes very quickly. Digital marketing itself comprises an array of different channels, platforms and processes. It is little wonder that few companies have formal, well-defined digital strategies that articulate their digital vision and to govern investments and behaviour.
A digital audit is a method for establishing a comprehensive understanding of the performance all your digital and online initiatives, and can be used to inform an optimised digital strategy. A digital audit provides a detailed view of the various digital channels and touch points your brand is using. This information helps identify underperforming digital assets, competitive opportunities and additional ways to reach your audience and gain market share.
If you identify with any of the following, then your business could benefit greatly from a digital audit:
• Your Website Traffic is unstable or decreasing
• You want to optimize bounce rate on web pages
• You are not achieving your sales targets
• You have a low social following or simply want to increase your current following
• Your paid marketing budget is higher than your sales or you want to increase sales with less budget
Benefits of completing a digital audit
By running a relatively simple digital audit, you can realise a number of benefits for your business. Here are just some of the quick wins you can achieve:
1. Ensuring it delivers your business goals
Most companies have had an established digital presence for years across many platforms. Rather than starting off with a comprehensive digital strategy, it is more likely that you started off particular initiatives at different times, perhaps with one person in charge of each. Often, they would not have joined-up goals.
A digital audit will provide strategic analysis of the entire digital footprint of a brand.
It gives insight on ways to optimise existing digital assets and drive leads, and identifies opportunities to outperform your competition. Analysing the complete digital spectrum will enable you to ensure all your assets are performing together to deliver your company's goals and drive maximum return for your business.
2. Make sure you remain ahead of your competition
By employing an audit, and ongoing relevant analytics, you can determine and track the success of your marketing and digital initiatives. It is also critical to benchmark your digital spend against competitors and to investigate their digital tactics. For example, the speed at which an ecommerce website loads will impact on whether your customers continues to browse your site. Customers expect a direct, efficient and obvious route to purchase. A website that does not load within 3 seconds can lose around a 3rd of potential customers because it is too slow.
Some well-established companies have seen huge erosion of their market share by start-ups who have implemented clever digital campaigns, which have encouraged clients to switch to them. A digital audit can help traditional industry organisations understand the interactive landscape from a fresh perspective and determine how to leverage their leadership positions for competitive advantage.
3. Make sure your marketing spend is working for you
In today's economic climate, an audit associated with digital marketing effectiveness may be a fast track for uncovering ways to save budgets, which are working, and where to increase budgets that could work significantly harder.
For example, minor changes such as simpler sign-ups for e-mail and clearer messaging within banner advertising might have a dramatic outcome on the effect of web marketing.
A Digital Audit will keep your marketing initiatives aligned and provide your marketing team with the confidence that they are using the most effective marketing strategies. This ensures the greatest return on your investment.
What should a digital audit cover?
A digital audit is simply an inspection of all the practices, strategies, and outcomes of what a business has been doing to establish and improve its online presence. It gives you insights into what is performing, that which is lagging, and that which is harmful to the business. Sometimes an audit leads to a reassessment of the overall strategy. In certain cases, it may even lead to major changes.
An audit should deliver the following:
• A technical overview of your website, assessing how it is coded for SEO and performance.
• Web Traffic analysis and comparison
• Top link and conversion opportunities
• Email marketing and lead tracking strategies
• SEO rankings, strategy, and competitive analysis
• Social media analysis and strategy
• Google AdWords and Facebook ad cost predictions, strategies, and conquest opportunities
A digital audit will provide the baseline for your brand's current digital marketing performance. It will give you the necessary information to create actionable, effective and logical solutions to enhance your digital effectiveness.
GetSet can help you with your digital audit.
Technology changes so quickly these days that it's really hard to keep up with the ever-changing set of best practices. Sometimes your people are so busy focusing on the day-to-day stuff that they simply do not have time to conduct an audit themselves. Perhaps they require some training in how to carry out an efficient and effective audit or on latest best practices.
A fresh pair of eyes with experience working within other sectors and with different companies can also provide some very interesting and valuable insight on your website and other digital initiatives.
Whether your staff require some training in digital audits or if you would like a cost-effective external perspective on your digital initiatives, GetSet is here to help.
We offer a range of workshops, which cover various aspects of digital marketing and e-commerce, providing insights into best practice, the right analytics to use, and how to maximise your ROI from digital. We also have consultants who have years of experience working in both marketing and the digital environment who are able to carry out a digital audit for your company.
Whatever your requirement, we can provide a solution, tailored to your individual organisational need.
So, please get in touch today and optimise your digital operations.