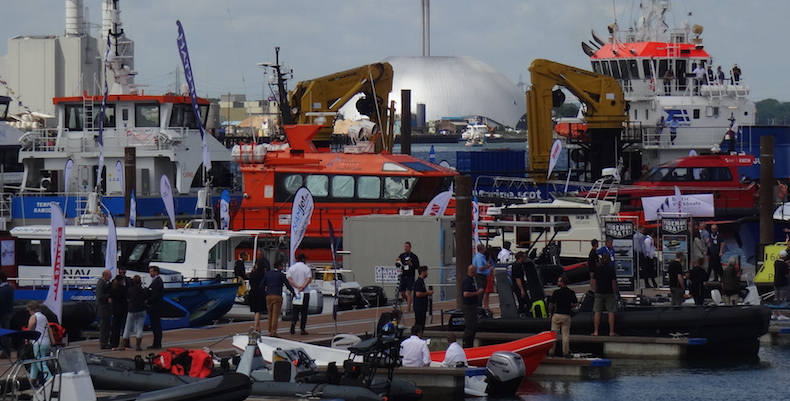 This week, we launched our new, dedicated management consultancy for the marine industry, at Seawork International in Southampton, UK. GetSet Marine represents a new concept in business consultancy for small and medium-sized companies. Our marketing and finance experts can help source tens of thousands of pounds of funding that businesses may not have been aware they were eligible for. Our goal is to assist SMEs in meeting their growth aspirations through effective marketing and commercial advice, and operational cost and process optimisation.
Bev Hurley, GetSet CEO, said, "I am delighted to announce the launch of GetSet Marine, providing specialist services to the marine sector. This is due to the increased demand we have experienced from local marine-based firms for our consultancy services to help them improve their marketing, finance and operations. The GetSet Team in the Solent has already enabled local SMEs to raise £3.5 million in growth funding since January 2016. Due to this upturn in demand from the marine sector, we have formed this new dedicated service for them."
Seawork International is the largest international commercial marine and workboat exhibition and conference held in a European port. The conference and exhibition ran over three days from 13 – 16 June, and this year celebrated its 20th year. The event attracted more than 7,600 high calibre visitors from over 70 countries across the globe, comprising buyers, sellers, innovators and legislators.
The huge level of investment and new business potential in Marine was in great evidence, with a wealth of new products and innovation on display. An Innovations Showcase comprised 50 products and vessels, which have come to market during the past 12 months. In-water demonstrations took place across the exhibition halls and at the Dive Tank. There was an extensive array of new products, services and vessels to discover.
The Seawork Conference sponsored by Knighthood, provided debates and presentations on topics of most concern and interest to the marine industry, including optimising operating costs, obtaining funding and support for businesses, the marine skills gap, and marine renewables. The programme explored the challenges, changes and emerging opportunities in today's and tomorrow's commercial marine and workboat sectors.
For more information about GetSet Marine, please visit our website. This month we are running a number of workshops including how to gain access to marine grants, and marketing for marine businesses. We also provide 1:1 coaching, as well as working for your business on a consultancy basis. Get Set for Growth with GetSet Marine.