GetSet for Growth
Supporting ambitious businesses in East Dorset achieve their growth ambitions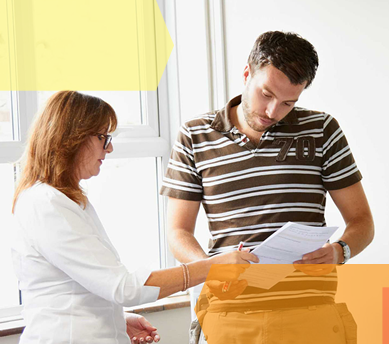 GetSet for Growth brings high quality, professional resources to your company. Our finance and marketing experts provide invaluable commercial insights and direction, drawn from first hand experience, to help you grow your bottom line.
We help you strengthen your business and marketing strategies in order to generate more money from more customers, and work with you to secure finance to invest in your growth.
Our service has already supported over 5,000 businesses across the UK that are looking to grow, who collectively turnover £1.4billion. This support is available to you in East Dorset thanks to funding from the European Regional Development Fund and partners.
Support available:
Businesses that are eligible for the programme will benefit from strategic and highly practical growth workshops and hands-on 1:1 support relevant to their specific businesses challenges.
1:1 hands on support

Dedicated face-to-face sessions with a specialist Business Finance or Marketing advisor.
Practical workshops

Tailored workshops to learn new skills and meet other local businesses.
An e-learning platform

24/7 access to resources, templates and more through GetSet Answers.
Meet the team
Made up of finance, marketing and sales experts, the GetSet for Growth team is dedicated to offering their support and expertise to SMEs across East Dorset, thanks to the European Regional Development Fund. Read about their expertise below, or contact us to find out more.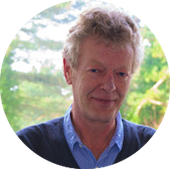 Mike Slaughter, Business Finance Advisor
Mike has been an entrepreneur for 40 years. He was one of the founders of Radio West, the first commercial radio station in Bristol, and also co-founded the Creative Glass Guild which went on to become a hub for Stained and Warm glass throughout the South West. During this time he supported some customers to start or expand their own businesses.
Following a buy out, he started and ran the Organic Food Ferry for 5 years, before returning to the UK and worked as a consultant for another start-up, Advanced Telecare.
Mike brings a very "hands-on" approach to financial advice as from experience he knows that virtually no-one has the complete skill set and that finance is often the least understood area. He is dedicated to helping business to be able to build sustainable models and utilise the help and support that was rarely available when he started his businesses.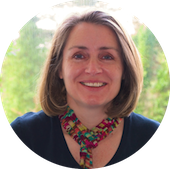 Sarah Veakins, Marketing Advisor

After studying in London for a degree in business, Sarah spent ten years working as a Language Coach and Trainer. She moved on to become a Business Language Coach, working in Paris with high profile companies such as Kodak, AXA Risk Assurance and Matra Defence (now part of MBDA).
After returning to the UK, Sarah took a new direction, working as a Marketing Manager for an International Boarding School and Ceramic BBQ Company. Through these roles, she developed skills in: web design; online media strategy; collateral design; event organisation; photography and video editing; PR; SEO and Google Analytics; copywriting and e-book publishing.
Sarah's dream was to run her own company, and started an Alfresco Cooking business and that has given her a wealth of personal experience in launching a niche, artisan product in the UK – this includes product development and design, manufacturing, packaging, POS design and marketing.
She still very active with her own company and manages her own international marketing strategy. Sarah's passion is the world of branding, digital and content marketing and bringing these marketing tools to businesses with growth ambitions.
Sarah is keen to share her business knowledge and help businesses across the Solent area.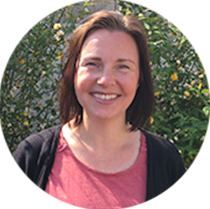 Pauline Lane, Project Marketing and Administrative Executive

Pauline lived in California for 12 years where she graduated in Computer Graphics & Graphic Design, and whilst living there she also had the opportunity to run her own Hair and Beauty Salon. Here, she encouraged people to start their own business by renting a booth in the salon, resulting in taking on 13 self employed people.
After selling the business, she returned back to the UK and worked for several years as a Senior Fleet Training Officer within the Cadet department for Carnival UK. Within this sector, Pauline developed her Graphic Design, HR, pastoral care skills (due to the age range she was looking after) and completed a Counselling qualification.
Pauline has a passion for helping others grow and to share her knowledge.
Phone: 0800 756 0811
Email: eastdorset@getsetforgrowth.com
Address: The Enterprise Hub, 63 Darracott Road, Bournemouth, BH5 2AY

GetSet for Growth and YTKO are part of the Dorset Business Growth Programme consortium. Read more…